Enterprise mobile application development FAQ
Find out how to simplify enterprise mobile application development with MADPs and MBaaS, how to prepare legacy systems for the mobile era and more.
Enterprise mobile application development is hard. Unlike desktop applications, mobile apps generally need to work across a variety of operating systems and device types. And that's just where the complications begin.

Download this free guide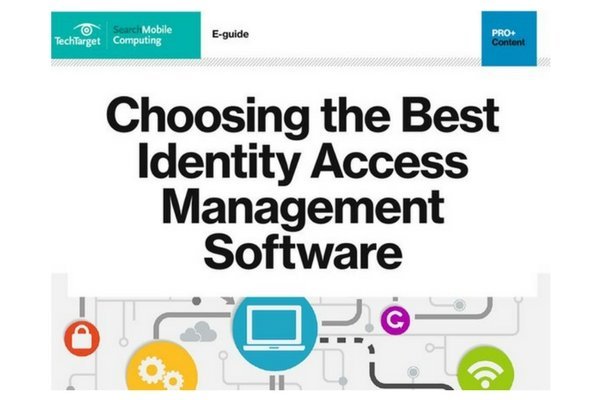 PDF: How to Choose the Best Identity Access Management Software
Since mobility is a vital element in almost every modern IT shop, today's comprehensive IAM platforms should feature capabilities enabled by a mobile environment. Save this PDF to help prioritize which capabilities your business needs in IAM software.
Developers also have to make mobile apps function in completely different ways than a desktop app, because mobile devices have smaller screens than desktops and usually have touchscreens instead of the traditional mouse and keyboard setup.
Security presents issues, too. Mobile apps, which users demand access to anytime, anywhere, must also protect corporate data anytime, anywhere. And if developers fail to meet users' expectations, which are based on their experiences with consumer apps, users will simply ignore their apps -- rendering all the time and money spent to build the apps a waste.
Get answers to some of the most common questions about enterprise mobile application development to learn what a mobile application development platform (MADP) is, how mobile backend as a service can help and more.
What are some key considerations for enterprise mobile application development?
Developers can do themselves a few favors by heeding the following advice before diving into enterprise mobile application development. First of all, they should ask users what they want and need from mobile apps instead of just assuming they will like certain features. Surveys, focus groups and more can go a long way to delivering mobile apps users actually enjoy.
Next, developers should establish a clear purpose for the app and integrate it into users' existing workflows. Don't make users change the way they get work done; just help them be more efficient. Developers should also avoid adding extra features just for the sake of adding extra features. Anything unnecessary will just make matters more complicated for users.
There is also an opportunity to take advantage of what mobile devices can do. For example, developers can use a mobile phone's camera to build document-scanning capabilities into an app.
How can you prepare legacy systems for mobility?
Don't make users change the way they get work done.
Many companies still have older IT systems that were not only designed before the mobile era took flight, but even before the Internet was big. As a result, companies with legacy systems have work to do. Fortunately there are a variety of options for updating legacy systems to fit in the mobile world. Organizations with SAP systems, for example, can use SAP middleware to integrate any mobile apps with their existing infrastructure.
Developers can connect mobile apps to corporate data with their own application program interfaces (APIs) or with an enterprise service bus. If an organization's developers know .NET or Java, they can just build their own APIs to connect any mobile apps to the older system.
What are mobile application development platforms?
An MADP brings all the components needed for enterprise mobile application development into a single package. Many MADP vendors are moving toward codeless development, which creates a more user-friendly experience for developers and admins by using templates with drag-and-drop components and modules. Codeless MADPs allow admins and developers to reuse code, so the foundation for a mobile app is already in place. As a result, the person building the app doesn't need any extensive training or expert knowledge; they just need to follow the template. In fact, even nondeveloper and non-IT employees can use codeless MADPs to build basic mobile apps.
A key drawback is that an app built on an MADP is not fully customizable because the developer has to make sure the app meets the standard requirements to work on each OS it will run on. So developers cannot include a feature that only works on iOS if the app also runs on Android.
How does mobile backend as a service come into play?
A form of middleware, MBaaS connects mobile apps to data sources, storage, servers and other necessary infrastructure. Developers integrate common mobile app features such as push notifications, authentication and offline synchronization into MBaaS just once and those features are available to any mobile apps they build moving forward.
Mobile apps that access data with MBaaS through APIs and software developer's kits also include security management controls for IT admins. Organizations can access MBaaS through cloud-hosted services that connect to corporate networks to access data.