Share this item with your network:
As the BYOD trend fades, a more holistic approach emerges

Rawpixel - Fotolia
Enterprise file sharing vendors push to meet demand
The enterprise file sharing market has gotten a touch-up lately, with Box and Dropbox adding new features for document sharing and team collaboration.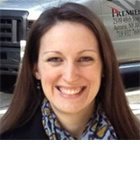 By
As more business workers access more information from more types of devices, IT departments are scrambling to offer mobile-friendly platforms they can manage and secure. Several big-name vendors have updated their products to meet this demand and bring secure file sharing to more users than ever.
A new iPhone app from Box, a leading enterprise file sync and share (EFSS) provider, aims to make it easier to digitize and share paper documents. It's called Capture, and it allows users to take photos on their phones and securely sync them to their Box accounts -- with the images never being stored locally. The app has many potential use cases for companies with field workers. An insurance adjustor, for example, could snap a photo of a claim and upload it to his or her manager with a note, using the app's collaboration capabilities.
But EFSS services mean little if they don't connect with existing business applications. In that vein, Box added integration with Microsoft Office 365, Autodesk A360, DocuSign and Adobe Document Cloud. The company released its new Box Platform, which allows developers to create enterprise applications on top of Box, eliminating the need to build their own storage systems for their apps.
Dropbox, another big-name enterprise files sharing vendor, has integrated with Office 365 since April, and it has made other strides in the business market more recently. The company, which claims that more than 60% of its customers use its service primarily for work, has added a team collaboration feature to its Dropbox Basic and Pro offerings. (Basic gives users 2 GB of free storage space, and Pro offers 1 TB for $99 a year.) Similar to the team capability in Dropbox for Business, this feature allows users to create folders that specific team members can access, or create groups so users can share files with a list of team members all at once. The difference is the Business platform comes with more security and storage capacity -- plus a higher price tag.
IT pros might not like this update, though, because it means users could be more inclined to share work documents outside of a secure Dropbox for Business account. Dropbox boasted that users can toggle between a Dropbox for Business and Basic or Pro account within the same window, keeping business and personal information separate. But there's no real incentive for individual users to do that, aside from storage requirements -- the new team folders top out at 2 GB.
Other vendors are also working to get their platforms into the hands of more users. Citrix in September made ShareFile available to its service providers, making it easier for those companies to host ShareFile data for customers in highly regulated industries. As the market becomes more competitive, and as consumer-oriented services try to edge their way into the enterprise, IT admins will have plenty of options to provide employees with secure ways to store, sync and share corporate files.
This article originally appeared in the November/December issue of the Modern Mobility e-zine.
Next Steps
Box takes content management in a new direction
Authentication is key to cloud file sharing
Why you need enterprise file sharing services
Dig Deeper on Mobile data, back-end services and infrastructure