Share this item with your network:
There's an enterprise app store for that

Sergej Khackimullin - Fotolia
Enterprise app stores give IT control over access, monitoring
Companies that deploy enterprise app stores are discovering the advantages of avoiding public stores, including added control, security and monitoring capabilities.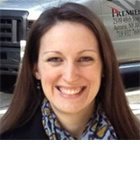 By
Late last year, a small healthcare solutions provider set about moving its internal and external processes to a hybrid cloud infrastructure. As part of that shift, the company also provided its employees with a simpler method for accessing important business applications on their mobile devices -- a way for users to literally go shopping for their apps.
Through Citrix's Storefront portal, the provider offers employees several apps that they use to glean feedback from their customers. The enterprise mobile app store also brings new benefits to IT, allowing administrators to monitor mobile app usage, deploy updates and manage user access.
"I can do all of that remotely from my home if I wanted to, which is pretty kick-butt," said Michael Thompson, a consultant and Citrix engineer at the Clearwater, Fla. solutions provider.
There are lots of ways to deliver enterprise applications to mobile devices. Organizations can buy an enterprise app store platform from any number of vendors, or they can build their own. These app stores can make a combination of in-house apps and third-party public apps available to users. Or, organizations may opt to publish their in-house apps to public app stores, like the Apple App Store or Google Play. Other options include virtualizing and porting legacy Windows applications, developing Web-based apps and deploying apps from the cloud.
All of these methods can help IT overcome the problem of shadow IT -- users going around organizational rules to access the apps and services they really want.
"Users will go out and get their own thing if the enterprise doesn't offer it," said Richard Absalom, a senior analyst at U.K.-based research firm Ovum.
Enterprise app stores are an increasingly popular method for IT to take matters into its own hands. By 2017, 25% of organizations will have an enterprise app store for delivering corporate apps to mobile devices and desktops, according to Gartner's "Enterprise App Stores Can Increase the ROI of the App Portfolio" report.
BYO app store
With enterprise app stores, companies make applications available through a secure portal accessible only by its employees. Users simply log into the app store and choose the apps they need.
The best enterprise app stores will provide a secure gateway.

Richard Absalomsenior analyst, Ovum
"Whether the [apps] are company-developed or publicly available, the best enterprise app stores will provide a secure gateway," Absalom said.
These app stores cut down on a lot of the problems that can come with accessing a consumer-oriented, public app store. Public stores take control out of IT's hands, potentially opening the door to security issues or unauthorized user access. They are also specific to one mobile OS, but with a private app store, organizations can cater to all the platforms their users access.
For a small healthcare company like Thompson's, that security and control is key.
The apps they deliver through Citrix Storefront often carry client data, including a ticketing service app and a log tracking app to monitor clients' software implementations. When there's an issue with the customer's software, that app alerts Thompson's company and relays data about the problem -- all of which is secure through Storefront. When a user accesses an app, it's provided as an XML file and launches the executable from a server in the data center, with Citrix's SecureICA encryption between the client and server.
"It's very safe," Thompson said. "In that type of setup, all of your data is still in the data center; it's not on the person's device."
Playing host to enterprise app stores
A variety of vendors offer enterprise app stores, from large mobility players such as IBM and Citrix to emerging vendors such as Partnerpedia, Apperian, AppDirect and Embarcadero. Many companies implementing enterprise app stores today are large, multi-national organizations, but it's viable for smaller companies, too, because it's not all that expensive, Absalom said.
App stores often come bundled in larger enterprise mobility management (EMM) products, which tend to offer monthly per-user pricing. Microsoft charges about $7.50 per user per month for its whole Enterprise Mobility Management suite, while a specialized mobile application management provider may be closer to $3 per user per month – a more feasible price range for small businesses, Absalom said. And Citrix makes StoreFront free for its XenApp and XenDesktop customers.
"These vendors are all fighting for business so will probably base their pricing on what customers say they can get from competitors," Absalom said. "So the advice is: Shop around and negotiate."
Organizations can decide whether to host app store platforms like Storefront on-premises, or they can enlist a third-party cloud service such as Microsoft Azure or Amazon Web Services to host the store. Running an app store in the cloud can ease provisioning, management and permissions control.
"It takes a lot of burden off the infrastructure because you don't have to have it in house," said Mike Nelson, a consultant and solutions architect at storage provider Atlantis Computing. "It's really easy to go in and provision this stuff in the cloud. It's just as easy for a person to log into Azure, then load their apps from there."
The cloud approach is even more common for companies that don't develop in-house mobile applications but simply want to provide third-party enterprise apps though an app store, Nelson said. In that scenario, organizations can use cloud vendors' proprietary app stores such as Amazon Marketplace, which offers business apps from Microsoft, IBM, SAP and other vendors.
Mobile apps go public
Not all organizations have the expertise, resources and staff to handle a private app store deployment -- whether it's in house or in the cloud. Plus, end users tend to like what they know, and today's consumers know Apple and Google.
For those reasons, some companies customize popular third-party apps or deploy their own apps through public app stores. This method reduces the management headaches that come with monitoring a private app store, but organizations still have to deal with the challenges of publishing to Apple's App Store or Google Play, Nelson said.
"It used to be almost impossible to get an app through the iTunes store unless you gave your first born to Apple and said, 'Hey, publish my app,'" he said. "Now it's a little easier."
The difficulty lies in the ability to test your app, Nelson said.
Before even submitting an app to the App Store for approval, developers have to go through Apple's beta testing. This process involves inviting testers to download the app through iTunes Connect or distributing the app through an ad hoc provisioning profile. Then developers must gather the testers' feedback, analyze the results and make necessary changes, which could take weeks or months. Finally, the app goes to Apple's App Review, which generally takes about another week.
But there's a reason Apple has such a long, rigorous process for testing and approving apps. The company wants high-quality, high-functioning apps, because a bad app makes Apple look bad, Thompson said.
"Apple is concerned with their brand," Thompson said. "They've realized that the customer experience can be curbed by a bad app."
Fortunately for Android-heavy organizations, the Google Play Store process is a little friendlier, Absalom said. It can take only a few hours to get an app approved, and Google puts fewer restrictions on what makes it through -- but that means some apps in the Play Store may not be of the highest quality.
But even once an organization gets its app through these hoops, public app stores provide fewer management capabilities for IT. It's more difficult to apply permissions and harder to track who's using the app. That's why a lot of organizations reserve public app store deployment for small to mid-tier applications and small groups of employees, Nelson said.
And while some companies want to tweak third-party apps to their liking before offering them to users, it's not always a good idea to do a lot of customization, he said.
"What users want and what management wants seems to never end," he said. "More times than often, what you get out of the package is good enough."
This article originally appeared in the May issue of the Modern Mobility e-zine.
Next Steps
Learn how to design your own enterprise app store
Delivering apps through an enterprise app store
Dig Deeper on EMM tools | Enterprise mobility management technology