Share this item with your network: BACKGROUND IMAGE: iSTOCK/GETTY IMAGES
Production workloads go boldly to the cloud

iSTOCK/GETTY IMAGES
Manage
Learn to apply best practices and optimize your operations.
Employee mobility shifts IT's focus to data security and delivery
Increased employee mobility in recent years has shifted IT's focus from desktop and laptop delivery to security risks associated with mobile devices.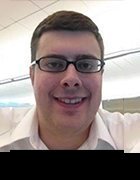 By
The increase in employee mobility means that modern workers need modern tools to stay productive, but with workers supplying more of those tools themselves, IT's role has changed.
It's not as simple as providing desktops, landline phones and printers anymore. Because of the consumerization of IT, what modern workers need from IT has changed from desktops and laptops to security and network capabilities that can help them be productive on a wide range of mobile devices.
The change is similar to how a public works department deals with municipal infrastructure, said Bill Hill, lead technical systems analyst at a logistics company in Portland, Ore. For years, IT had the backhoe, laying the pipes and connecting the water and sewer systems. Now, when IT wants to move the water in a different direction, the enterprise doesn't mind, because it already has the tools it needs.
"As long as there's water and you get it here, that's cool," Hill said. "Just make sure it's always on."
IT experts say the days of dropping a desktop in front of an end user and expecting him to get all his work done on it are long gone.
"We just do not control the endpoint like that anymore," said Matt Kosht, an IT director at an Alaskan utility company.
With that change in ability, IT has to remain vigilant about minimizing security risks and the prospect of "shadow IT" harming a company's data. But device, application and mobility management tools can help administrators cope with the shifts in ownership and control that come with increased employee mobility.
IT has the important responsibility of moving forward with the technology instead of moving against it, according to Jack Gold, mobile analyst and principal of J. Gold Associates in Northborough, Mass.
"That doesn't mean we don't need IT," he said. "We just need IT for other things."
The office is everywhere
Not so long ago, end users needed IT for just about everything when it came to getting equipped to do their jobs, including desktop computers, printing services and network connections.
Technology has become much more integrated into the daily lives of end users, so IT isn't needed for the same things it was years ago, according to Gold.
"Can you imagine, 20 years ago, trying to connect a PC into a network?" he said. Not only did end users not have the permission to do so, most weren't technically savvy enough either.
Today, an office isn't a static place where workers use only organization-issued devices at their desks. Because of mobility, the "office" can now exist anywhere, from the end user's home or the train ride into work to the actual workplace.
More employee mobility makes a company more competitive if it means end users can reach one another on an anytime, anywhere basis, according to Craig Mathias, principal at Farpoint Group, a mobile and wireless advisory firm in Ashland, Mass.
"We are more productive, our costs go down and we become more competitive," Mathias said. "That's how we measure IT right now. It's not by how many computers are on people's desks."
IT should concentrate on delivering services fast, according to Bob Janssen, chief technology officer of RES Software, a company that specializes in workspace virtualization.
"Modern IT should be capable of dealing with change," he said. "New services will be added to the service catalog, and old ones will be removed. ... IT, as well as the organization in general and the individual IT consumer, will benefit a lot from an IT department that's equipped to deal with change and deliver it fast, almost like reflex."
Janssen gave bringing new employees onto a network as an example. That's a challenge that goes beyond just setting up email accounts. Workers also have to be given the correct network access as well as business applications to be productive on various endpoints, and that can be a time-consuming effort for all involved.
"On top of that, once all the provisioning is done, they might need additional software that they may want to install themselves," he said. "There are a lot of things happening behind the scenes that could make or break an IT department and also could make or break productivity for a new employee."
Dig Deeper on Wearable devices and emerging technology