Share this item with your network: BACKGROUND IMAGE: iSTOCK/GETTY IMAGES
The incredible shrinking desktop: Have Apple and consumerization finally broken the back of Wintel?

iSTOCK/GETTY IMAGES
Employee mobility: A leap of faith for IT admins
IT pros used to have total control over users and their devices, but widespread employee mobility means admins have to lengthen users' leashes.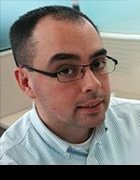 Francis Poeta used to rely on his laptop. Now he never travels with it.
The transition was a slow one. For a while, Poeta carried both a laptop and an ASUS Transformer tablet to customer sites. He began using the Android tablet more and the laptop less. Eventually, he realized he'd gone a week without even opening the laptop bag.
"I thought, if I haven't had to take it out for a week, how long can I go?" he said.
That was a year and a half ago.
As mobile devices and cloud services rise to prominence among business users, they're chipping away at the dominance of Windows and x86-based computing at the endpoint and, less obviously, in the data center. It's a transformation the likes of which IT hasn't seen since the early 1990s.
"When Microsoft came about, they said, 'We can't compete with IBM. We'll create a whole new marketplace. We'll turn a terminal into a computer, and we'll make it personal.' That's what Apple did with the iPhone," said Poeta, president and CEO of P and M Computers, an IT solutions provider in Cliffside Park, N.J.
Windows PCs did not replace terminals overnight, and x86 servers haven't eradicated mainframes. Today's shift will follow in those footsteps. Smartphones and tablets will live alongside desktops and laptops, and infrastructure will rely on a mix of in-house servers and hosted services. Nonetheless, the ramifications of the influx of these devices will be far-reaching.
"There are other ways of working"
The smartphone boom, which began with the iPhone's launch in 2007, is driving the employee mobility trend. Manufacturers shipped 712.6 million smartphones worldwide in 2012—a 44% increase over 2011, according to research firm IDC.
But it is tablets, with their larger screens, that pose the real threat to PCs. And that market is experiencing even more growth. In the fourth quarter of 2012, worldwide tablet shipments jumped by 75% to a record 52.5 million units. Meanwhile, PC market growth was flat for the year.
Workers say these devices make them more efficient. Before Poeta went mobile, he took notes at customer sites with a pen and paper.
"I'd have to go back and try to figure out what customer, what day, what I was supposed to do with it," he said. "I sketched out my first deal on a bar napkin."
Now he uses note-taking apps such as Evernote and Penultimate, which organize notes, photos and other documents and sync that data across multiple devices.
Employee mobilitycan also empower users in new ways. In May 2012, cable provider Cablevision kicked off an iPad pilot program with its field employees, many of whom didn't have work computers before. The company implemented mobile device management software but gave workers the freedom to install apps themselves—a leap of faith traditional Windows administrators have hesitated to take.
An employee in the program discovered he could use the Google Translate app to communicate with customers who don't speak English. In the past, Cablevision would have to reschedule the customer appointment and send a translator to the home. Google Translate reduced those problems and helped improve productivity, said Aaron Freimark, chief technology officer at Tekserve, a New York-based Apple reseller that worked with Cablevision on the project.
"This is something that would never happen in a Windows environment," Freimark said. "Windows is so much about control, which stifles a lot of the progress and innovation."
In October, Cablevision began a full-scale rollout of more than 3,000 iPads—with Google Translate pre-installed—to employees in New York, New Jersey and Connecticut.
This more specific, app-based approach to working is part of mobility's appeal, and it represents the future of computing, said Benjamin Robbins, co-founder at Seattle-based mobile consultancy Palador.
"Instead of being monolithic, it's going to be task- and function-driven," he said.
In February 2012, Robbins left his laptop PC at home during a trip to the Mobile World Congress event in Barcelona. He's been mobile-only ever since, relying on the Samsung Galaxy Note, an Android phone/tablet hybrid (or "phablet") that can connect to an external keyboard and monitor. The experience has forced him to rethink his approach to certain tasks and ultimately improved his productivity, he said.
"Don't just work in the way you've always worked because that's the way you've always worked," he said. "There are other ways of working."
Dig Deeper on Wearable devices and emerging technology