Share this item with your network:
New tools plug the mobile app development skills gap

Fotolia
News
Stay informed about the latest enterprise technology news and product updates.
Drive mobile value by moving beyond basic apps
Accenture Mobility's Nisha Sharma shares why enterprises are moving beyond basic apps to mobilize more business-critical applications.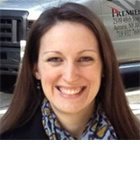 By
As enterprise mobility has matured, companies are starting to make more complex, business-critical apps work for mobile.
And as IT delivers those apps to users, they're taking back application control with new tools and access protocols. Here, Nisha Sharma, managing director of Accenture Mobility, a technology consulting and services firm, explains how organizations can get true mobile value by balancing mobile app security with usability and what management challenges they still face.
What does modern mobility mean to you?
Moving beyond just basic email access and basic transactional applications to really transform the way we do our work. It's also not just about the devices; it's about including other digital technologies like social, analytics and cloud technologies too. Ultimately we want to do all of this in a secure but very user-friendly manner, because modern mobility is also about creating an amazing user experience for people.
How will BYOD evolve?
A lot of companies have been trying BYOD or looked at BYOD and then decided to really control that a little bit more. Mobile device management and mobile application management are helping to make companies more comfortable with supporting more BYOD programs and more types of devices.
What are some of the biggest challenges when it comes to supporting and managing enterprise mobility?
There are also legal issues that clients are concerned about. They're not sure how much of the device they can really control, what happens if something bad happens, how can they get information from that person's personal device…
There's also challenges around applications themselves. People have to start thinking about, how am I going to make sure that these are working across all the different platforms and devices that I want to support, and make sure that people are still getting a good user experience?
What kinds of apps do businesses try to mobilize first?
If they're just getting started, typically they're working on the more transactional applications, which are really basic, simple apps: submitting some sort of approval request, or time and expenses applications. Once you look beyond that, you're really looking at changing business processes. It's looking at field service technicians: How can we make them more productive? How can we give them better tools and access to information that they need while they're out on the job?
We're seeing a lot of demand for new salesforce applications that help our salespeople while they're out there talking to their clients and customers. Also around new tools such as mobile learning and collaboration.
What's it like being a woman in IT, and how has your role evolved over the years?
I've had a really positive experience. Of course, I've grown up in a very techie environment. I was a computer engineering major. You look around and you don't see a lot of women, but the women that are there are doing very well. There are a lot of success stories.
But we recognize that it's not the same for everyone, and that's where we need to do some work to make sure that everybody has that equal opportunity. For example, here in the U.S. we work with Girls Who Code. At the younger level, we try to get more girls interested in these technologies.
What's your favorite movie?
I'm a huge Bollywood movie fan. So mine is Dilwale Dulhania Le Jayenge.
What's the best dish you can cook?
I'm a terrible cook, so anything I can cook would be considered a success. But I love Mexican or Tex Mex.
Listen to the full interview on the Modern Mobility podcast.
This article originally appeared in the July/August issue of the Modern Mobility e-zine.
Dig Deeper on EMM tools | Enterprise mobility management technology