Share this item with your network: BACKGROUND IMAGE: iSTOCK/GETTY IMAGES
Production workloads go boldly to the cloud

iSTOCK/GETTY IMAGES
Manage
Learn to apply best practices and optimize your operations.
Ditching command-and-control policies can help IT cope with mobility
Avoiding command-and-controls policies can help IT better respond to the growing needs of mobile workers and meet its organization's goals.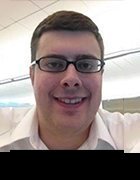 By
Enterprise IT plays a very different role today than it did before mobile devices came along, and IT admins would do well to avoid controlling policies if they want to best meet their organization's goals.
There have been many significant moments over the past 20 to 30 years, but IT insiders agree that the arrival of Apple Inc.'s first iPhone in 2007 changed the IT game forever. Suddenly, workers could carry a device in their hands that allowed them to do work anytime, anywhere—and there were little to no controls available to IT at the time.
"The iPhone came out of the box, and it was a giant middle finger to corporate IT," said Matt Kosht, an IT director at an Alaskan utility company. "It wasn't until a little later that we could at least use ActiveSync to wipe the device."
As years passed, IT has been able to swing the pendulum back in its direction somewhat. As bring your own device (BYOD) created a disruption in businesses processes, vendors responded by offering enterprise mobility management (EMM) tools to curb IT concerns over securing both mobile devices and the data on them.
But Kosht thinks enterprises shouldn't be too concerned with what kind of devices end users are manipulating to get their work done and should in turn give up the kind of control they may have exerted in the past.
"EMM is great but it has to be used prudently," Kosht said. "It's way too easy to destroy the benefits of mobility and choosing your own device."
Control the data, not endpoints
What's the best way IT can keep up with the changes? IT can start simply, by making sure it aligns itself with the goals of the organization, said Craig Mathias, principal at Farpoint Group, a mobile and wireless advisory firm in Ashland, Mass.
"IT is no longer the computer department," he said. "It's no longer a horizontal service that's defined externally. It has to be defined in the context of what the organization needs."
When IT department starts focusing on what makes the overall organization a differentiator instead of adhering to command-and-control policies over end users, that's when goals can be reached across the spectrum, according to Bill Hill, lead technical systems analyst at a logistics company in Portland, Ore.
"IT needs to start having more intimate knowledge of the business they work for," he said.
Some organizations take the view that controlling the endpoint isn't within the big picture of its overall goals, instead choosing to focus on data and applications. Support for specific laptops, smartphones and tablets is important, but not as much as providing users a choice.
"I like to spend my energy where it's needed, and giving people endpoints is not where I want to spend my energy now," said Kosht, whose company has embraced BYOD.
IT still must set policies that enforce security and compliance, especially in the more highly regulated industries that must adhere to federal laws such as the Health Insurance Portability and Accountability Act, Mathias said.
He added that BYOD isn't "bring any device," and IT pros should give guidance on the best endpoints for support and productivity so they can provide a more "consultative service."
That's a balancing act for IT, said Bob Janssen, chief technology officer of RES Software, a company that specializes in workspace virtualization.
"IT should try to facilitate within the framework and within the boundaries of what is allowed from a company standpoint," he said. "It's always a fine, thin line for IT to enforce and not do it in such a way to hinder productivity."
Things have changed, but maybe not as much as some would think. Jack Gold, mobile analyst and principal of J. Gold Associates in Northborough, Mass., pointed out enterprise IT must still provide security, virtual private networks, storage and base infrastructure so that modern workers can be productive.
"The tools are better, they're easier to use, and we've moved forward in that respect," he said. "We still have to do memos, talk to people, produce invoices and whatever else we have to do."
Dig Deeper on Wearable devices and emerging technology