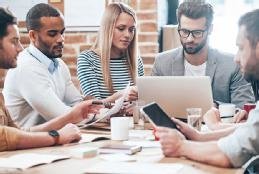 BACKGROUND IMAGE: g-stockstudio/iStock
Buyer's Handbook:
Buy the best enterprise smartphones and tablets for your business
Article 2 of 4
Advantages and disadvantages of mobile devices in business
Mobile devices have become a steady presence in today's workplace. Learn about mobile devices in businesses and how they can help employees work more efficiently.
For many organizations, mobile devices have become an integral part of everyday business processes. IT admins who want to mobilize workforces should first understand the mobile device types available, why workplaces are adopting these devices and the challenges that come with adoption. They should also familiarize themselves with various use cases to better understand the benefits of mobile devices in business.
Dig Deeper on Mobile operating systems and devices