Digital Camera holiday gifts
Looking for a digital camera this holiday season? Check out these digital camera reviews and user opinions.
Digital photographic equipment means everyone can take stellar shots -- sure to bring a smile to the face of shutterbugs and photo recluses alike.

Download this free guide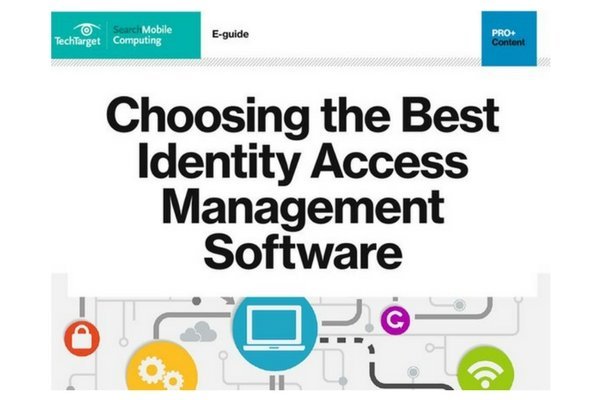 PDF: How to Choose the Best Identity Access Management Software
Since mobility is a vital element in almost every modern IT shop, today's comprehensive IAM platforms should feature capabilities enabled by a mobile environment. Save this PDF to help prioritize which capabilities your business needs in IAM software.
By submitting your personal information, you agree that TechTarget and its partners may contact you regarding relevant content, products and special offers.
You also agree that your personal information may be transferred and processed in the United States, and that you have read and agree to the Terms of Use and the Privacy Policy.
Sony Cyber-shot DSC-T200

The Sony T200 is a follow-up model on the T100 as the flagship model of the ultra-slim T series cameras. The T200 offers 8 megapixel resolution, a 3 inch touch-screen LCD, 5x optical zoom with image stabilization, and HD output. Visit DigitalCameraReview.com for Sony Cyber-shot DSC-T200 User Opinions
Panasonic Lumix DMC-TZ3

This 7 megapixel successor to the TZ1 sports a 10x optical zoom with image stabilization in a relatively compact form factor. Panasonic has added new features, like Intelligent ISO control and a new imaging processor for better performance. It also sports a 3 inch screen and has quick operation. Visit DigitalCameraReview.com for Panasonic Lumix DMC-TZ3 Reviews and Panasonic Lumix DMC-TZ3 User Opinions
Nikon Coolpix P5100

The latest advanced point and shoot from Nikon gives you a 12.1 megapixel resolution, 3.5x optical zoom with image stabilization, and 2.5 inch LCD. A full set of shooting modes helps target this camera at pros looking for a compact, or someone looking to upgrade a better-equipped point and shoot. Visit DigitalCameraReview.com for Nikon Coolpix P5100 User Opinions
Fujifilm Finepix F50fd

The F50fd is the successor to the very popular F31fd and F40fd cameras which were known for excellent low-light performance. With the F50fd, Fujifilm has added mechanical image stabilization, a first in this line. The F50fd is a 12 megapixel camera, with a 3x optical zoom, 2.5 inch LCD and the Super CCD sensor. Visit DigitalCameraReview.com for Fujifilm Finepix F50fd Reviews and Fujifilm Finepix F50fd User Opinions
Panasonic Lumix DMC-FZ18

The Lumix FZ18 is a follow-up to Panasonic's popular ultra-zoom FZ line. The FZ18's stabilized 18x optical zoom lens is a major selling point, but also captures images at 8.1 megapixels, has a 2.5 inch LCD, and Panasonic's Intelligent Auto features. Visit DigitalCameraReview.com for Panasonic Lumix DMC-FZ18 Reviews and Panasonic Lumix DMC-FZ18 User Opinions
Canon Powershot G9

The Canon Powershot G9 is the successor to the G7 and it gets a lot of features that people would have liked to see in the G7, like the capability to capture RAW. The G9 captures 12 megapixel images, has a 6x optical zoom, stabilized lens, a 3 inch LCD, a hotshoe, and plenty of features to keep an advanced photographer happy. Visit DigitalCameraReview.com for Canon Powershot G9 Reviews
Fujifilm Finepix S8000fd

The S8000fd is making a splash because of it's Super CCD sensor, 18x optical zoom and mechanical image stabilization. Resolution is 8 megapixels and there is a 2.5 inch LCD. You can shoot up to ISO 6400 and the camera has an improved face detection system. Visit DigitalCameraReview.com for Fujifilm Finepix S8000fd Reviews
Canon Powershot S5 IS

The Powershot S5 IS has finally overtaken its predecessor. The S5 IS features a stabilized 12x optical zoom, 8 megapixel resolution, a 2.5 inch Vari-Angle LCD, and the DIGIC III processor. Canon's ultra-zoom S series is always one of the most popular ultra-zoom cameras out there. Visit DigitalCameraReview.com for Canon Powershot S5 IS Reviews and Canon Powershot S5 IS User Opinions
Canon Powershot SD870 IS

The SD870 IS is one of the latest SD cameras from Canon. The SD870 IS offers 8 megapixel resolution, a 3.8x optical zoom, image stabilization, and a 3 inch LCD. Visit DigitalCameraReview.com for Canon Powershot SD870 IS Reviews and Canon Powershot SD870 IS User Opinions
Canon Powershot A720 IS

The A720 IS has the attractive 6x optical zoom lens that gives you a little bit extra reach. Like the other A series cameras, the A720 is also priced very well for what you get - 8 megapixels, 2.5 inch LCD, image stabilization, full set of shooting modes, including manual exposure modes. | Canon Powershot A720 IS User Opinions Visit DigitalCameraReview.com for Canon Powershot A720 IS Reviews
Dig Deeper on Wearable devices and emerging technology