Delivering business applications to mobile devices puts focus on users
When it comes to getting a grip on consumerization, focusing on delivering business applications --not mobile devices -- might be the key to success.
Conversation about the consumerization of IT often gets bogged down with BYOD talk. But if you look at the bigger picture, dealing with consumerization isn't about devices; it's about enabling access and delivering business applications to mobile devices.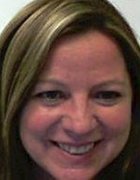 That approach is working for Suzan Pickett, the systems engineering manager at Columbia Sportswear in Portland, Oregon. One of the goals of her IT department is to reach a point where it doesn't matter which device or platform workers prefer, but rather that users have access to the legacy and other business applications that they need to get work done. It's a happy by-product that employees get to use the laptops, tablets and smartphones that they want, which Pickett sees as a productivity booster that also helps retain valuable workers.
On the flip side, protecting the integrity of company data and ensuring compliance can be difficult. Though Columbia doesn't have an official bring your own device (BYOD) policy, it does have terms of use that employees must agree to. When a device is lost or stolen, Pickett's team remotely wipes it, which can be distressing for both the user and the administrator who has to delete the worker's personal information.
Pickett spoke with SearchConsumerization about the pros and cons of consumerization, plus some of the exciting dual-persona tools that could make delivering business applications to mobile devices and managing data easier.
How do mobile devices fit into your infrastructure and how employees work?
Today when someone is brought into the company, it's okay for them to say, "I want a PC" or "I want a Mac." There doesn't need to be a business justification for either of those. Our job is to make sure we can deliver business applications to whatever platform they choose. As people start bringing in their own devices, our goal is to get to the point where we don't really care what device you have, we just want to deliver what you need to get your job done to that device. We're looking at not so much a virtual desktop type of delivery, but how do we get that application down to that device.
We're not in Silicon Valley; we make coats. The majority of our user base is not out there looking for the shiniest toy.
Because virtual desktops don't work so well on mobile devices?
Not so much. I think virtual desktops [on mobile devices] do have a use case, but [to access] those legacy apps, you traditionally needed to be sitting at a Windows PC. We're looking at being able to encapsulate that and deliver it down to the device. That experience may not be a 24-inch monitor experience, but it's not going to replace a desktop. It's not going to replace a laptop. It's just another tool in the tool set.
How would you describe your approach to consumerization? Do you ignore it, are you reactive or are you proactive?
I'd say a little of both reactive and proactive. We're setting guidelines for our user base, but once in a while we'll have someone say, "I want a BlackBerry." But we're not a BlackBerry shop. We'll do some testing and validation of that and make sure it gets the most basic compliance criteria met, then we'll approve it and let them deploy it. They're self-managing the device, but our policies will apply to it, and therefore we're in PCI compliance and we can remote wipe it. It's a little bit more of an exception than the rule. We're not in Silicon Valley; we make coats. The majority of our user base is not out there looking for the shiniest toy.
Is consumerization overall a positive or negative?
I look at it in a positive light because devices are very subjective. We can give the user the tool that they want to use to get their work done. It makes them happy, it makes them more productive and eventually it helps retain good employees.
The other side of the coin is management. There's no small amount of overhead. It requires subject matter expertise, so you have to have people in-house who can package those [business] applications and deliver them. None of our apps are being written for mobile devices. Our developers are fairly good at what they do, but they're traditional and they're going to develop for the fat client and maybe external access through some Web browser, but not necessarily for the mobile device.
And then there's policies and security and just getting users to understand that segregation of corporate vs. personal on your device. If you enable ActiveSync on your iPad, you're immediately required to have a six-digit PIN. We are now able to remote wipe your device and when we wipe it, you lose all your photos, all your music, everything. One of the things that we're really excited about with VMware is that encapsulation of corporate versus personal, so that we could wipe the corporate but leave the personal alone.
You're talking about Horizon Mobile, right?
Specifically what we're looking at doing is using Horizon Workspace to make a portal available for the applications that we centrally manage, but some of the technologies coming out are particularly interesting to those of us who have gone through the trauma of wiping somebody's photos of their kids off their iPad. But iOS 7 is a little bit of a game-changer in that space, and it's doing a little more native encapsulation. I think we're getting much closer to that state across devices, but we're not there yet.
If you had a BYOD policy, would you require users to have dual-persona-enabled devices?
From a cultural perspective, we don't make huge dictoral decisions like that for any type of device. That would be something we'd weigh benefits vs. risks vs. culture shock. But it's all in how you approach it.
Do you let employees use cloud services such as Dropbox, or is there an enterprise service that you use?
We do not specifically deny people using Dropbox, for example. We've had almost a year-long project evaluating big file-sharing and content delivery networks and we're still kind of in that evaluation phase. We've stopped and started several times. There's a huge need, but no one necessarily wants to pay for it.
Dig Deeper on EMM tools | Enterprise mobility management technology