Comparing Android phablets and tablets
Android phablets and tablets help users work on the go, but every device isn't the same. Some are hits and others are big misses.
Android phablets and tablets are gaining popularity among enterprise users because they offer ample screen real estate to perform work-related tasks, such as responding to emails and editing documents. By now, most people are familiar with tablets. They're out-shipping PCs consistently, so if you don't know much about the new Android tablets on the market, it's time to come out from under a rock and take a look at reviews on devices such as the Ellipsis 7 and the LG G Pad 8.3.

Download this free guide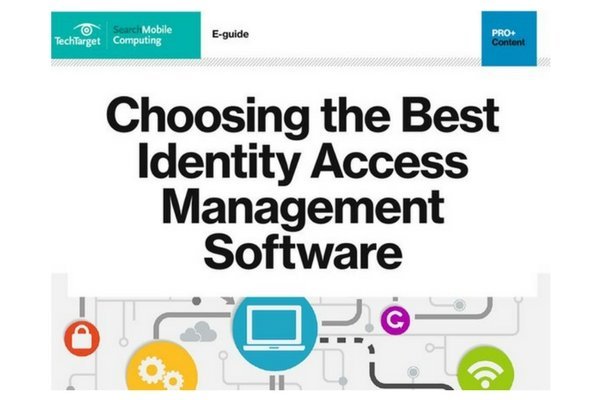 PDF: How to Choose the Best Identity Access Management Software
Since mobility is a vital element in almost every modern IT shop, today's comprehensive IAM platforms should feature capabilities enabled by a mobile environment. Save this PDF to help prioritize which capabilities your business needs in IAM software.
A device you might know less about is the Android phablet, the lovechild of smartphones and tablets popularized by Samsung's super-sized Galaxy Note. In light of the Note's success, other manufacturers are releasing phablets too, though devices such as the HTC One Max don't quite rise to the occasion.
Verizon Ellipsis 7
The Ellipsis 7 is a simple, inexpensive 4G tablet that is designed for people who want to connect to the Internet on the go. It's a tablet for non-techies who want to get online without having to worry about finding Wi-Fi hotspots. It has acceptable specs and expandable memory, but it relies solely on 4G connectivity and lacks the ability to connect to Wi-Fi at all. The camera isn't as impressive as others on the market, and the device design is a little uninteresting, but for someone looking to read the news or browse the Web, the Ellipsis 7 might be a great fit. It runs Android 4.2.2 Jelly Bean and costs around $250, or $150 with a two-year Verizon contract.
LG G Pad 8.3
With LG's G Pad 8.3, consumers get a lot for the $300- $350 price. It feels high-end and has a beautiful display, plus the hardware operates just as well -- if not better -- than other tablets on the market. The camera could use improvement and there's no 3G or 4G connection support, but users will get two to three days of battery life from one charge. The screen is 8.3 inches, which is large enough to get work done, but small enough to hold in one hand. The device runs Android 4.2.2 Jelly Bean.
Samsung Galaxy Note 3
For people who want an Android phablet, the Samsung Galaxy Note 3 is the best on the market. It's powerful and fast, it's good looking, comes with the S Pen for taking notes, and it's easy to hold and use. It has a backward-compatible micro USB 3.0 input and a textured back panel that make accessing the battery, SIM and microSD cards a snap. The large, 5.7-inch display is nice, but it makes holding the phone to your ear awkward. The 2.3 GHz processor handles multitasking easily without draining the battery. The Note 3 also supports 802.11ac Wi-Fi, which makes it super fast, and costs about $300 with a two-year contract from the major wireless carriers.
HTC One Max
The One Max is HTC's answer to the phablet trend, but it's just an oversized smartphone. The huge 5.9-inch screen is difficult to use with one hand, and the plastic body makes it look cheap considering the $250 and $300 price tags from Sprint and Verizon, respectively. Though the One Max has a removable back, users are stuck with the default battery, and the device outweighs most other Android phablets on the market. The display and performance are impressive, but the One Max runs HTC's Sense 5.5 skin over Android 4.3, which makes the interface look and feel outdated.