Share this item with your network:
There's an enterprise app store for that

pixel - Fotolia
Codeless development churns out simple in-house apps
Not every company has the expertise on staff to meet all of its in-house app development needs through traditional app dev, but codeless development can help IT cover more ground.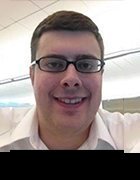 By
Many companies face the challenge of developing custom mobile applications without sufficient resources or coding expertise. For those organizations, help is on the horizon with codeless application development platforms.
With codeless app development, workers with little development experience can easily add features -- including geolocation, maps and the ability to take a signature directly on a device -- into a mobile app via a drag-and-drop interface.
These tools will become critically important in the coming years. By 2018, more than half of all employee-facing mobile apps will be made by enterprise business analysts using codeless tools, according to Gartner's "Predicts 2015: Mobile and Wireless" report.
Code or no code?
The benefits of using codeless tools for mobile app development are clear: No knowledge of complex code is required, and the platforms spit out simple, reusable models on which to build applications. This approach reduces the number of applications IT needs to outsource to developer partners. It also frees up experienced developers to focus their efforts on critical business-to-consumer apps, which often contribute more significantly to the company's bottom line.
No knowledge of complex code is required.
Codeless development also speeds up the process of creating apps for straightforward projects such as consumer surveys or mobile-based data entry. This lets IT create more efficient, mobilized business processes for employees in less time than it would take for more complicated apps to be built. But not every app is a good fit for codeless development. Some internal apps may still require more heavy lifting with code, such as applications requiring rich graphical interfaces.
Codeless capabilities are now significant features in mobile application development platforms (MADPs) including Kony's Modeler, Salesforce1 Lightning, Oracle's Mobile Application Framework, IBM Worklight and SAP Web IDE. Some codeless MADPs also include back-end integration capabilities, application templates rather than reusable components, and tools for both native and hybrid development.
This article originally appeared in the May issue of the Modern Mobility e-zine.
Dig Deeper on EMM tools | Enterprise mobility management technology