Share this item with your network: BACKGROUND IMAGE: iSTOCK/GETTY IMAGES
Bracing yourself for big data

iSTOCK/GETTY IMAGES
Evaluate
Weigh the pros and cons of technologies, products and projects you are considering.
BlackBerry 10 OS and BlackBerry Enterprise Service by the numbers
The company formerly known as Research In Motion attempts a comeback with the BlackBerry 10 OS, which boasts thousands of apps and a unique interface.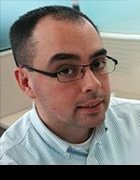 By
With its new BlackBerry 10 OS, the company formerly known as Research In Motion is making a last-ditch effort to save itself. The once-dominant smartphone maker, now named BlackBerry, struggled for years as Apple and Android rose to prominence with flashy, fun devices. The BlackBerry 10 operating system, released in January, aims to have the same consumer appeal while staying true to the company's enterprise roots. Here are some key facts and figures.
1: Screen where you can access and interact with all your emails, social networks, calendars and contacts. This feature, called BlackBerry Hub, is what most sets BB10 apart from its competitors. Other operating systems have notification centers, but Hub takes that a step further. Not only can you see your emails, meeting requests and Facebook "likes" all in one place, but you can also respond to them right from Hub without opening another app. Hub also compiles contact information from various social networks and combines them with your message history for each person, so you'll have a full picture of your interactions.
70,000: Apps available as of the Blackberry 10 OS launch date, with thousands more expected every week. BB10 apps developed specifically with the business in mind, such as Cisco WebEx, Box and Citrix Receiver, have been in the BlackBerry World app store from the get-go. So too were many consumer apps that have become popular among business users, such as Evernote and Skype. BlackBerry execs said BB10 had more apps available at launch than any other first-gen mobile operating system, and you can't understate that importance. No matter how good an OS is, if it doesn't have the apps people need to be productive, it won't be successful.
2: Devices that will run the BlackBerry 10 OS initially. The flagship phone is the BlackBerry Z10, a touchscreen device that will be available from Verizon Wireless, AT&T, Sprint and T-Mobile in the U.S., beginning in March. It offers a 4.2-in. screen, 2 GB of RAM and 16 GB of storage, plus MicroSD, Micro USB and Micro HDMI slots. For users who still shudder at the thought of typing on a screen, there's the Q10, which looks more like a traditional BlackBerry—physical keyboard and all. The big difference is that the Q10's 3.1-in. screen is also touch-enabled.
0: Dollars that existing business customers will pay to upgrade to BlackBerry Enterprise Service (BES) 10. BES 10 is a revamped version of BlackBerry Enterprise Server, the stalwart mobile device management software. Unlike its BlackBerry-only predecessors, however, BES 10 will also manage iOS and Android devices. In addition, the new service offers mobile application management capabilities and dual-persona technology, which segregates corporate and personal assets on the same device. The free upgrade offer applies to existing BlackBerry Enterprise Server customers with perpetual licenses.
Let us know what you think. Write to us at editor@moderninfrastructure.com
Dig Deeper on BlackBerry operating system and devices