Share this item with your network: BACKGROUND IMAGE: iSTOCK/GETTY IMAGES
As SaaS outsourcing takes away data center tasks, what's left for IT teams?

iSTOCK/GETTY IMAGES
Evaluate
Weigh the pros and cons of technologies, products and projects you are considering.
BYOD alternatives emerge as tablets outship PCs
The COPE model and other BYOD alternatives can give IT more control over smartphones and tablets without taking away from the devices' usefulness.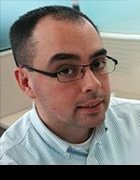 By
There's one important overlooked point in the BYOD debate: Who owns a device does not determine what its benefits are. All other factors being equal, an employee could be just as productive, empowered and happy on a corporate device as on a personal one. That's the theory behind one of the most buzzworthy BYOD alternatives today: the corporate-owned, personally enabled (COPE) model, which Enterprise Mobility Forum founder Philippe Winthrop created in 2012.
Under COPE, an organization buys employees their devices of choice, with the understanding they'll be used for both business and personal tasks. A lot of the problems that organizations encounter with BYOD disappear with COPE, said Winthrop, global mobility evangelist at CSC, an IT service and solution provider based in Falls Church, Va.
For example, a business may face resistance when trying to install management software on employee-owned smartphones and tablets, but end users can't say no when the company owns the devices. Businesses can also take advantage of volume discounts, which aren't possible when employees buy various devices from disparate sources.
"COPE is the mirror opposite of BYOD," Winthrop said. "It's taking the benefits of the consumerization of IT … while retaining the flexibility for the employer."
Is BYOD DOA?
Part 1: As BYOD management and cost realities set in, its luster fades
Part 2: BYOD alternatives emerge as tablets outship PCs
The future of PCs
Winthrop based COPE on the approach that many modern IT departments take with Windows laptops, where users can install programs like iTunes and store personal photos. But enterprise strategies around buying and managing PCs are about to go through their own upheaval.
BYOD hasn't caught on with PCs like it has with smartphones and tablets, for a couple of reasons. In most companies, there's an expectation that IT will provide desktops or laptops to employees. High-end PCs cost significantly more than most smartphones and tablets, so users are less willing to shell out that amount of money. And reliance on PCs to get work done isn't what it once was.
In the fourth quarter of 2013, tablets were expected to outship PCs for the first time, according to IDC. Several firms have predicted that annual tablet sales will outpace PCs by 2015. And the theory that tablets are complements to PCs, not replacements for them, may slowly be losing steam.
At MCPc, an IT solution provider in Cleveland, customers are starting to consider tablet/PC hybrid devices like the Lenovo ThinkPad Helix, a Windows 8 machine with a full physical keyboard and detachable touchscreen.
"There's a desire to demonstrate how one device can give that tablet and laptop experience," said Ira Grossman, MCPc's chief technology officer for end-user and mobile computing.
The price of this machine, however, is a barrier to widespread adoption, Grossman said. The basic Helix retails for $1,679, and the souped-up model with mobile broadband connectivity goes for $2,299.
Expensive hardware aside, the Windows 8 software hasn't done itself many favors. With two user interfaces -- the traditional Windows desktop and the new live tiles -- many users found the operating system to have a steep learning curve. IT also has its problems with the OS; the RT editions can't join domains, the traditional method of enterprise management.
"Many organizations still see Windows 8 as problematic from a user experience and manageability perspective," Grossman said.
Microsoft has tried to address some of Windows 8's problems in Windows 8.1, with promising (but still early) results. The latest version hit the market in mid-October, and by early January it had gained 3.6% of the desktop OS market, according to Net Market Share. That's compared to a 6.9% share for Windows 8, which came out more than a year earlier. Microsoft's Surface tablets have also gained some momentum, accounting for 2.3% of all tablet Internet traffic in December -- up from just 0.4% a year earlier, according to Chikita, an online advertising network.
"As Microsoft typically does, version one is not ideal, and they iterate and they improve over time," Winthrop said.
Still, earlier versions of Windows dominate, especially in the enterprise, where most PCs still run Windows 7 or XP. Microsoft's support for XP expires in April, and many customers that move to Windows 7 as that deadline approaches won't have the appetite for another migration to Windows 8 or 8.1 anytime soon, Grossman said.
Awaiting a watershed moment
Despite Microsoft's marketing of Surface as both a tablet and a PC, it's not quite there yet. Unlike Apple's iPad and the plethora of Android tablets, the Surface boasts the enterprise killer app, Microsoft Office. But the software's user experience and the hardware's smaller form factor make Office a little less killer for the time being.
"The apps have to mature," said Matt Kosht, an IT manager at a utility company. "[Word and Excel] are very difficult to run, even on a Surface tablet."
When that changes, it will be a watershed moment for tablets, a moment that marks the real beginning of the end for PCs as the primary computing devices in the enterprise. But even then, different use cases will demand different devices -- regardless of who pays for them.
"I definitely think there's a BYOD backlash, but that doesn't mean you're going to have one device," Winthrop said. "You're still going to carry three devices."
Dig Deeper on Enterprise mobility strategy and policy