Share this item with your network: BACKGROUND IMAGE: iSTOCK/GETTY IMAGES
As SaaS outsourcing takes away data center tasks, what's left for IT teams?

iSTOCK/GETTY IMAGES
Manage
Learn to apply best practices and optimize your operations.
As BYOD management and cost realities set in, its luster fades
BYOD is a ways off from fulfilling its promise, because BYOD management and cost challenges still stand in the way.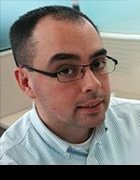 By
In the business world of the not-too-distant future, tablets and smartphones -- chosen and paid for by employees themselves -- will replace corporate-issued computers. IT administrators, freed from the chains of PC procurement and desktop management, will be able to do more valuable work. And employee productivity will soar.
This remains the promise of the bring your own device (BYOD) trend, three years after the polarizing term entered the mainstream IT lexicon.
But in most businesses, dreams of abandoning all endpoint purchases will remain just that: dreams.
The technological advancements and changes in business philosophy needed to fulfill the promise of BYOD are still a ways off. And the more scrutiny that BYOD management and cost realities undergo, the more cracks that develop in its foundation.
That doesn't mean BYOD will fade away, however. It will continue to be a part of broader endpoint procurement strategies. It will force decision-makers to rethink their current approaches. And it will give rise to new models that may have more benefits for IT and end users alike.
'Who cares what's at your desk?'
BYOD proponents often cite a Gartner report in which 38% of businesses said they would stop providing devices to employees by 2016 -- up from just 6% in 2013, when the report was published. More organizations are adopting BYOD because device choice is important to today's employees -- especially younger workers who grew up with the latest technology, said Matt Kosht, an IT manager at a utility company.
"If they walk in and you give them a beige box, a locked-down Windows PC, they're like, 'What the hell is this?'" he said.
Is BYOD DOA?
Part 1: As BYOD management and cost realities set in, its luster fades
Part 2: BYOD alternatives emerge as tablets outship PCs
Allowing employees to use personal smartphones, tablets and computers for work brings benefits to the business, too. Employees can get work done regardless of location, and it empowers them to find more efficient and effective ways to do their jobs. Cloud storage and file-sharing apps like Box and Dropbox, for example, can make it easier for on-the-go users to access documents and data, without dealing with cumbersome corporate network shares and VPNs.
"Who cares what's at your desk?" Kosht said. "It's really, how do I drive business value?"
But some hopes about BYOD's benefits are misguided. Organizations that expect to save money on hardware purchases often find themselves paying more in other areas. BYOD management can be challenging, and it's often more expensive to support and deliver applications to the wide variety of endpoints that users bring to the office, for example.
And there will always be scenarios in which it just doesn't make sense to expect employees to provide their own devices.
For field service workers who need to perform mission-critical tasks on mobile devices, or for executives with high service requirements, corporate-issued and -supported hardware may still be the way to go, said Ira Grossman, chief technology officer for end-user and mobile computing at MCPc, an IT solution provider in Cleveland.
"There's always a certain set of users that aren't good candidates for bring your own device," he said.
Dig Deeper on Enterprise mobility strategy and policy