Share this item with your network:
There's an enterprise app store for that

carloscastilla - Fotolia
Is the Apple Watch viable in the enterprise?
The Apple Watch is the most anticipated smartwatch to date. Get to know its specs and features, and most importantly, whether the Apple Watch has any business relevance yet.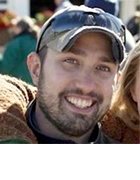 By
Do you really need a smartwatch? The easy answer was no -- until Apple entered the market with the most hyped wearable to date.
With this Apple Watch review, we take a look at the specs, cost and enterprises uses for the latest smartwatch. Just keep in mind that this watch must integrate with an existing iOS device to be most useful.
Apple is rarely first to market with new products, but they're usually the best when they arrive. Apple Watch continues that tradition with a premium build and more capabilities than Android Wear. It functions like a mini iPhone on your wrist, complete with Siri, messaging and hundreds of apps.
Apple Watches come in two sizes, 38mm and 42mm. There are three versions: Apple Watch, Apple Watch Sport and the premium Apple Watch Edition. They are the same functionally but differ in terms of build materials and replaceable bands. The aluminum Sport ships with a durable rubber band; the Watch and Watch Edition are stainless steel and 14-karat gold, respectively, with an array of leather and steel bands.
Wearables in the Enterprise
Apple Watch is the most advanced wearable, with a swipe- and tap-based navigation scheme aided by a physical watch crown. It proves especially useful for quick text replies, notifications at a glance and directions -- a plus for workers who need hands-free capabilities in industries such as engineering and manufacturing.
That said, the iPhone offers most of the same capabilities and does it better. Given that Apple Watch needs to be paired with an iPhone for full functionality, it's ultimately redundant. There's no reason for a business user to own one at this point. Of course, this Apple Watch review would be deficient without noting that many said the same thing about the iPhone and the iPad when they launched.​
Apple Watches start at $349 for the 38mm Apple Watch Sport and $399 for the 42mm version. It ranges up to a whopping $17,000 for the luxurious 18-karat gold Edition.
This article originally appeared in the May issue of the Modern Mobility e-zine.