Share this item with your network:
The good and bad of supporting Apple devices

juanjo tugores - Fotolia
Apple in the enterprise: A force to be reckoned with
Businesses forced to confront the flood of users' Apple devices struggle with management and security, despite the benefits iPhones and iPads bring to employees.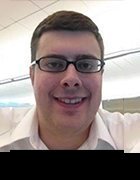 By
Apple became one of the richest and most successful companies in the world by creating fascinating, innovative mobile devices aimed at general consumers. Apple did not set out to be one of the most prevalent companies in the business world, but that has happened by default, with mixed results for IT departments.
The advent of the iPhone -- and, crucially, the App Store -- in 2007 ushered in a new era of mobile computing. Suddenly, everyone could access email and perform other traditionally desktop-centric tasks on Apple devices aimed at consumers -- not the BlackBerry or Palm devices that dominated the business world up to that point.
"Apple creates products that speak to consumers in a way that overpowers any business IT influence on what technology people are using and purchasing," said Michael Oh, CTO and founder of TSP, an IT managed services provider and Apple reseller in Boston.
The iPhone and, later, the iPad opened the door for other consumer devices in the enterprise -- primarily those sporting Google's Android operating system. IT had to react in a big way. Entirely new enterprise markets appeared thanks to this BYOD trend: enterprise mobility management (EMM), enterprise file sync and share, mobile application development and secure remote access.
From IT's perspective, users are generally happier and more productive on devices they want to use -- i.e., Apple's.
"If you give employees support on devices they want to use, they're more likely to work with you as opposed to against you," said Bob O'Donnell, chief analyst and founder of TECHnalysis Research of Foster City, Calif. "But if you don't, they do whatever they can to work on something they think is better than corporate-delivered devices."
Not a bad Apple
IT pros have found plenty of other benefits of supporting Apple in the enterprise.
In an April study by Tech Pro Research, 32% of respondents said using Apple products had led to fewer calls to IT. Thirty-one percent saw a reduction in training employees to use the technology, and 23% experienced longer and cheaper upgrade cycles.
Organizations don't need extensive training because so many people are accustomed to Apple devices in their private lives, dating back to the iPod, said Jeff Janovich, a software analyst at Carlisle Construction Materials in Pennsylvania, where almost all mobile employees use iOS devices.
"Everything is familiar about the interface and how it works," Janovich said.
Apple's enterprise presence has forced IT to become more educated about the company's technology. Absent actually attending Apple's annual Worldwide Developers Conference, Oh suggested administrators learn more about new iOS enterprise features by joining Apple's developers program for $99 a year.
For organizations with security in mind, Apple has mostly been ahead of its counterparts at Google. Apple iOS is a closed OS, whereas Android's Linux-based open source OS affords more opportunities for security flaws -- in apps where hackers have been able to bypass cryptographic signatures to modify or steal application data, for instance. Android's Google Play store has seen more issues with malware than Apple's App Store, Oh said.
Apple slow to IT's needs
Still, one major negative outcome of Apple in the enterprise has been cost. Thirty-five percent of the Tech Pro Research respondents said Apple products led to increased spending on equipment, and 22% saw increased overall IT department spending.
Plus, supporting Apple means IT has to deal with managing and securing devices that weren't meant for business, and many observers believe Apple has been slow to give IT the tools and support it needs to fully manage iOS.
Apple never truly changes their OS to help in the corporate world.

Jeff Janovichsoftware analyst, Carlisle Construction Materials
"Apple never truly changes their OS to help in the corporate world," Janovich said.
For example, his organization uses LogMeIn's Rescue remote support technology, which allows IT to have full remote control access to users' Android devices. But for iOS, Rescue can only process device details and screenshots.
"[Apple] locks down too much," Janovich said.
The tools Apple provides for corporate IT to manage its devices have also historically been a mixed bag.
"Apple is not an IT vendor at its core," said Chris Hazelton, enterprise mobility research director at 451 Research in New York. "They could do more, but their heritage has been in the consumer market."
For example, it wasn't until 2013 that Apple finally offered a built-in way to manage corporate mobile apps in iOS 7 with Managed Open-In. That feature gives IT more control over which apps can access corporate data, but EMM vendors including VMware had already offered some form of that capability for third-party iOS management.
A year later, Apple announced a partnership with IBM to produce 100 industry-specific enterprise iOS apps. Experts believed teaming with IBM would help grow Apple's credibility among major industries such as banking and travel, but to date, IBM and Apple have released only about 30 of the promised apps.
Improvements to device management programs will arrive with iOS 9 this year, including the untethering of Apple IDs from the Volume Purchase Program for bulk app purchases. In addition, Apple is partnering with EMM vendors MobileIron and AirWatch by VMware to deploy and secure third-party iOS business apps including Box, DocuSign and MicroStrategy. These new platforms, which haven't been released, intend to allow configuration and authentication of business apps without the need for app wrapping or software developer kits.
Apple's exact involvement in these efforts isn't clear yet, but it is a sign Apple is serious about enterprise security. Still, IT may have to wait for bigger changes due to the "institutional patience" Apple executes with everything it does, Oh said.
"They have the discipline to not release things until everything's there [that] they need for it to be a success," Oh said.
Dig Deeper on Apple iOS in the enterprise