bloomua - Fotolia
Apple Watch not quite ready for the enterprise
Apple Watch enterprise use cases are still evolving. One expert says it will take at least another year to optimize Apple's smartwatch for business use.
Much like the iPhone's consumer demand pushed smartphones into the workplace, Apple Watches may force IT shops to start thinking about how to integrate smartwatches into employee workflows.
All curiosity aside, organizations still need more time to figure out the best uses for the Apple Watch. There are some third-party Apple Watch applications already, such as Salesforce's customer relationship management app, but a lot of mobile app vendors are still just producing their first Apple Watch apps. As the technology progresses from the first generations of hardware, operating system and apps, Apple Watches should increase in functionality.
In this Q&A with SearchMobileComputing, Matt Schulz, the lead mobile channel manager at insurance company USAA based in San Antonio, Texas, discussed his early impressions of the Apple Watch and its enterprise implications.
Should businesses look into integrating Apple Watches into employee workflows, or is it better to wait?
Matt Schulz: Right now the benefits are quite minimal. It feels kind of like the iPhone when everybody was feeling their way around it. Part of it is that most of the apps are extensions [of the iPhone] and probably the most valuable apps are the [native] Apple apps.
The Apple Watch will show small, incremental benefits that grow over time and get more useful. From an enterprise perspective, the people I've talked to aren't worrying about it or wanting to use it for the enterprise. But as consumers and personal use drives it into the enterprise, we'll see the enterprise caring more about creating strategies around that.
Will the Apple Watch follow a similar timeline of the iPhone or iPad where it took some time to allow companies to create apps and figure out how best to use that form factor?
Schulz: It will have to be faster. … Basic functions like email and notifications and things that we get out of our [enterprise mobility management] tools today -- within a year those will really take shape and be somewhat useful. I find that I like to get notifications and emails on my Watch because your phone is in your pocket or charging or something like that.
That said, I don't think either the phone or the Watch has reached its potential in the enterprise. People are just finding out how to think mobile first. … Developers are just learning how to make apps for the enterprise, and as they're thinking about that they'll start to think about the watch also.
What will be the most valuable Apple Watch use cases?
If Apple could do anything to improve [the Watch], it would be 'How do you not use two hands?'

Matt Schulzlead mobile channel manager, USAA
Schulz: If people want to be able to read on a watch, they're going to have to confine the content. The [Apple] Watch will start evolving based on the things it's good at, like the Glances, those things you can look at quickly. I do see different use cases in the enterprise evolving as people figure how to think mobile first or watch first. Instead of an employee badge, you could have bring your own watch, and employees use that to open doors or get access into things. It does seem easier answering the phone with the [Apple] Watch in some contexts. ... I see possibilities with dictation and running presentations.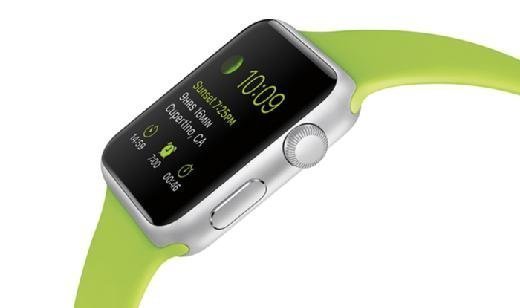 Is Apple Watch security a challenge? How does being a companion device affect its security?
Schulz: The sensors in these devices -- not just Apple Watch, but all of the wearable type of devices -- are at risk to location tracking. Passwords that you use to transmit [data] back to the phone -- those have been picked up in clear text, and there's been poor session management. There's always a risk, especially when you're transferring using Bluetooth technology.
From a work perspective, they'll be treated kind of the same way as a smartphone where they'll be pretty much encrypted. Good Technology already has an app that can secure the native [email and calendar] apps. For the most part the Apple Watch is the same as a smartphone, but you do have to have some concern about the transmission of data and the location tracking.
What should Apple include in future versions of the Watch OS?
Schulz: If Apple could do anything to improve [the Watch], it would be 'How do you not use two hands?' They sold everyone on being able to keep the phone in your pocket and using your Watch to look at things. … If they could develop it to use the motion of your hands in the future, I think it will be more useful and you can keep your phone away.
Dig Deeper on Wearable devices and emerging technology