Share this item with your network:
Mail, calendar, contacts: Is that all there is for enterprise mobile apps?

oporkka - Fotolia
Apple Swift language gains traction among mobile app developers
It's easier to write code with Apple Swift, and its applications run faster -- all resulting in a big boost for the company's newest programming language.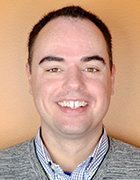 By
Apple's latest programming language, Swift, is becoming more popular among developers -- largely due to its ease of use.
Apple released Swift in June 2014 to replace Objective-C, which has been the company's main development language since the early 1980s. Developers can use the Apple Swift language to build apps for iOS, OS X, tvOS and Watch OS.
Swift's biggest benefit is that it makes it simpler to write apps. It requires less text to code a given command. Plus, using the Swift Playgrounds feature in XCode, Apple's suite for building apps, developers can get a real-time preview of the app. To help avoid common coding errors, Swift programmers can enter an evaluation command that analyzes the code and detects any mistakes -- a feature Objective-C lacks.
The Apple Swift language is similar to the Python and Ruby programming languages, which are both tailored to beginner programmers, so developers trained in those platforms can easily pick it up. The command lines in Swift, Python and Ruby are shorter and less complex than those in Objective-C.
"You don't have to learn or memorize different specific elements of the code," said Patrick Moorhead, president and principal analyst of research firm Moor Insights and Strategy based in Austin, Texas. "You don't need as much training."
Apple has made it easy for Objective-C developers to migrate to Swift.
Swift has rocketed in popularity among developers within the last year, according to TIOBE Software's programming community index, which measures the frequency with which developers use different languages. In January, Swift had climbed to the 14th most popular programing language, up from 25th at the same time last year. It is no coincidence that as the Apple Swift language rises in the rankings, Objective-C has fallen mightily: from third to 28th.
Apple has also made it easy for Objective-C developers to migrate to Swift. They can incorporate Swift code into existing code and don't have to start from scratch with an application. Another draw is that Swift applications run faster than those developed with Objective-C.
Developers have built many popular third-party apps using Swift, including Slack, Lyft, Clear, Yahoo Weather, LinkedIn and many more. Apple itself will certainly develop more Swift-based apps in the future -- especially on the Apple Watch, which will benefit from higher performance apps -- but the goal is for Swift to reach beyond the Apple ecosystem, Moorhead said.
In December, Apple made Swift open source, which could allow programmers to use the language to develop Linux, Windows or Android applications, opening up a much larger market. Just last month, Apple made continuous integration available for Swift, which allows developers to submit changes that Apple can then test and approve before adding the updates to the core language.
Ramin Edmond is a news writer with TechTarget's End-User Computing Media Group. Contact him at [email protected].
This article originally appeared in the March issue of the Modern Mobility e-zine.
Dig Deeper on Apple iOS in the enterprise