802.xx Fast Reference: Guide to 802.11, wireless standards, WLANs, WiMax
802.xx is a family of wireless and mobile networking specifications developed by the IEEE. Learn more...

Download this free guide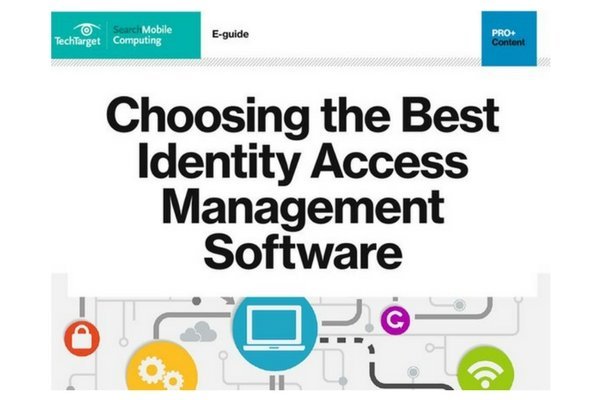 PDF: How to Choose the Best Identity Access Management Software
Since mobility is a vital element in almost every modern IT shop, today's comprehensive IAM platforms should feature capabilities enabled by a mobile environment. Save this PDF to help prioritize which capabilities your business needs in IAM software.
By submitting your personal information, you agree that TechTarget and its partners may contact you regarding relevant content, products and special offers.
You also agree that your personal information may be transferred and processed in the United States, and that you have read and agree to the Terms of Use and the Privacy Policy.
This table identifies 802.xx specifications and provides definitions for WLAN, WiMax, Wi-Fi and related terminology.
802.11

Family of specifications for wireless local area network (WLAN) use
Employs phase-shift keying
Provides a wireless alternative to wired Ethernet LANs
Several enhancements as defined below

802.11a
802.11b

Enhancement to 802.11 that employs complementary code keying (CCK)
High data speed
Low susceptibility to multipath-propagation interference
Frequency range 2.400 GHz to 2.4835 GHz

802.11d

Enhancement to 802.11 that allows for global Roaming
Attributes similar to 802.11b
Particulars can be set at Media Access Control (MAC) layer

802.11e

Enhancement to 802.11 that includes Quality of Service (QoS) features
Facilitates prioritization of data, voice, and video transmissions

802.11g

Enhancement to 802.11 that offers wireless transmission over relatively short distances
Operates at up to 54 megabits per second (Mbps)

802.11h

Enhancement to 802.11a that resolves interference issues
Dynamic frequency selection (DFS)
Transmit power control ( TPC )

802.11i

Enhancement to 802.11 that offers additional security for WLAN applications

802.11j

Japanese regulatory extensions to 802.11a specification
Frequency range 4.9 GHz to 5.0 GHz

802.11k

Radio resource measurements for networks using 802.11 family specifications

802.11m

Maintenance of 802.11 family specifications
Corrections and amendments to existing documentation

802.11x

Generic term for 802.11 family specifications under development
General term for all 802.11 family specifications

Wi-Fi

Originally created to ensure compatibility among 802.11b products
Can run under any 802.11 standard
Indicates interoperability certification by Wi-Fi Alliance

802.15

A communications specification for wireless personal area networks (WPANs)

802.16

A group of broadband wireless communications standards for metropolitan area networks (MANs)

802.16a

Enhancement to 802.16 for non-line-of-sight extensions in the 2-11 GHz spectrum
Delivers up to 70 Mbps at distances up to 31 miles

802.16e

Enhancement to 802.16 that enables connections for mobile devices

802.1X

Designed to enhance the security of wireless local area networks (WLANs) that follow the IEEE 802.11 standard
Provides an authentication framework for wireless LANs
The algorithm that determines user authenticity is left open
Multiple algorithms are possible

802.3

A standard specification for Ethernet
Specifies the physical media and the working characteristics of the network

802.5
Dig Deeper on Mobile networking