Evaluate
Weigh the pros and cons of technologies, products and projects you are considering.
The ultimate guide to cloud-based file sharing
Cloud-based file sharing is a staple in the toolkits of many employees, but IT can use the cloud to make work easier too.
Introduction
For many workers, cloud-based file sharing is indispensable: They use it for lots of different purposes, and they reach for it often.
The cloud can be helpful for IT administrators, too, but there are some caveats. You have to know the basics about the cloud, and then you have to choose the right cloud-based file-sharing service. You also have to trust your users not to mishandle company data. If those stars align for you, then employees' cloud use can reduce your workload, improve their productivity and happiness at work, and save your company money.
Read on to learn more about the benefits and drawbacks of cloud-based file sharing in the enterprise, including some expert tips and approaches to make the cloud work for you.
1

In the know

-
Cloud-based file-sharing technology
Before you get started with cloud file sharing, there are some things you need to know. It's important to stay up to date on cloud terms. You also need to know about the benefits of cloud: Using it can save your company money, but you don't always need to look to third-party providers. You should be familiar with the limitations of cloud-based file sharing because it's not a magic pill. And it's critical that you know what to look for in a cloud service provider.
2

Mail and apps

-
Cloud email and productivity applications
Though concerns over the security of corporate data in personal cloud apps and email accounts might keep you up at night, IT actually has a lot to gain Cloud email, apps and productivity suites have become a part of the way employees work today. Though concerns over the security of corporate data in personal cloud apps and email accounts might keep you up at night, IT actually has a lot to gain. If you trust your users to do the right thing and you select the right cloud providers, cloud apps and email can decrease your overhead and your workload, all while improving employee productivity.

Download this free guide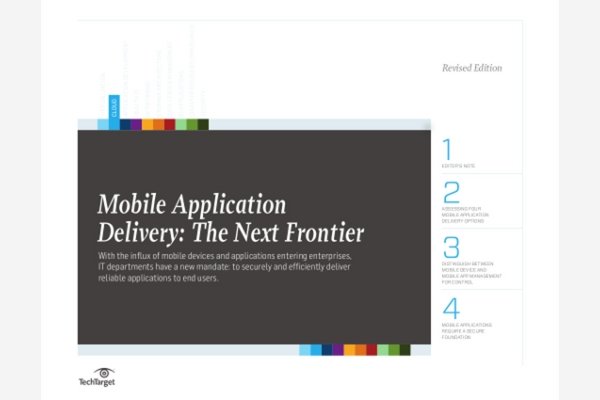 PDF: 17-Page Mobile Application Management Handbook
Experts provide best practices for mobile application delivery and management to help deal with the flood of mobile devices, new applications and data security demands.
3

Lock it up

-
The cloud and security concerns
Cloud services have been hacked and corporate data has leaked. It may not have happened to your company, and it might not in the future, but there are still some concerns around the security of cloud storage services and file-sharing tools. Make sure you know how data can be compromised and it will be easier for you to defend against those risks.
4

Show your stuff

-
Quiz: Business cloud storage and file sharing
Now that you've brushed up on the cloud and file sharing, take this quiz and see how much you really know.
Take This Quiz
5

Get it straight

-
Glossary
Check out these definitions and learn more about cloud-based file sharing and cloud service providers.