Evaluate
Weigh the pros and cons of technologies, products and projects you are considering.
Smartphone, tablet and laptop buying guide for businesses
Read reviews of the latest mobile devices and PCs to inform your purchasing decisions.
Introduction
Endpoint device purchasing is a complex endeavor in the mobile era. PC refresh cycles are still a part of the process, but corporate buyers now must consider smartphones and tablets as well.
There's no shortage of manufacturers pumping out PCs, mobile devices and hybrids with various operating systems. Cost, usability and software availability all factor into the decision-making process, but where should evaluations start?
This smartphone, tablet and laptop buying guide offers in-depth advice to help get your search off the ground. We regularly compile PC and mobile device reviews from our colleagues at NotebookReview, Brighthand and TabletPCReview and update this guide with the most important information for business buyers.
1

Smartphones and tablets

-
Android device reviews
Android is far and away the most popular mobile operating system in the world. Major manufacturers in the Android smartphone and tablet market include Samsung, Google's Motorola Mobility, HTC and LG. Many of their devices run significantly modified versions of the Android OS, all on different form factors, so there's a variety to choose from.
Feature
Find out what reviewers think about Samsung's 10-inch Galaxy Note and other Android tablets from LG, Google and HP. The Note 10.1 is a worthy iPad competitor, but the other devices have various strengths and weaknesses. Continue Reading
Feature
Samsung's flagship, the Galaxy S IV, leads this crop of Android smartphones, but its large size may be a detriment. Other devices reviewed include Motorola's Droid Mini and Droid Ultra, plus phones from Casio, Huawei and Sony. Continue Reading
Feature
Android phablets probably aren't just a phase. Samsung's large Galaxy Note popularized this smartphone-tablet hybrid device, and other companies have joined the market. Learn about the HTC One Max and other devices that walk the line between phone dimensions and tablet capabilities. Continue Reading
2

IOS phones and tablets

-
Apple OS and device reviews
Apple is extremely popular with consumers because it integrates with other services, devices and applications that they already use. The company has built up its enterprise features over the years, however, and now offers iOS 7 with more IT management tools than ever. Learn about Apple iOS and the company's many smartphones and tablets.
Feature
Apple offers a plethora of devices that now run iOS 7, including iPhone 5s and the lower-cost iPhone 5c. If you're a laptop buyer, you should also get to know the latest Mavericks OS. Learn more about what iOS 7 and Mavericks have to offer IT when it comes to management and security, plus specs for Apple iPhones and iPads. Continue Reading

Download this free guide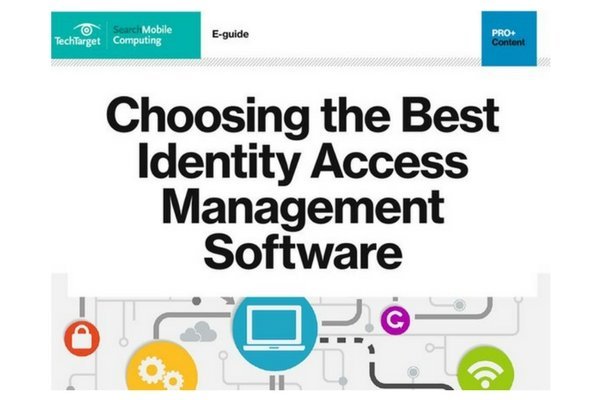 PDF: How to Choose the Best Identity Access Management Software
Since mobility is a vital element in almost every modern IT shop, today's comprehensive IAM platforms should feature capabilities enabled by a mobile environment. Save this PDF to help prioritize which capabilities your business needs in IAM software.
3

Windows 8 PCs

-
Laptop buying guide
Now that Microsoft has ended support for Windows XP, more IT buyers may at least take a gander at Windows 8.1. Those that do will find a plethora of options, from more traditional PCs by the usual OEM suspects to the tablet/PC hybrid Surface 2 made by Microsoft itself.
Feature
Microsoft's Surface Pro 2 is an impressive Windows 8.1 tablet. If you're looking for a full-fledged PC, however, there may be better options. The Acer Aspire S7 and Lenovo ThinkPad T440S rated higher than their competitors from Dell and HP. Continue Reading
Feature
If you're looking for a light Windows 8 laptop with a large screen and all the ports users need, the Lenovo IdeaPad Y510P fits the bill. Reviewers also took a look at new laptops from ASUS, Samsung and others. Continue Reading
Feature
The latest Dell Inspiron and Latitude PCs went under the microscope, as did updates to HP's Spectre and Pavilion lines. But they didn't stand up to the ASUS ZenBook UX51VZ. Continue Reading