News
Stay informed about the latest enterprise technology news and product updates.
MWC 2014 news and conference coverage
IT-focused headlines and analysis from the Mobile World Congress 2014 conference in Barcelona
Introduction
Mobility is a part of nearly all technology discussions these days, but at Mobile World Congress 2014, it is the focus.
More than 70,000 attendees have gathered in Barcelona to hear and dissect all the MWC news from enterprise mobility management vendors, mobile device manufacturers and other major players in the market.
If you couldn't make it to MWC 2014, we've got you covered. Our on-site staff will bring you the latest IT-focused MWC news, analysis and more. The conference takes place Feb. 24-27.
1

Headlines

-
MWC news for IT pros
Check out news about enterprise mobility management and other areas of interest for IT.
2

Smartphones and tablets

-
New devices at MWC 2014
Our colleagues at Brighthand.com and TabletPCReview.com bring you all the news about the mobile devices unveiled at Mobile World Congress.

Download this free guide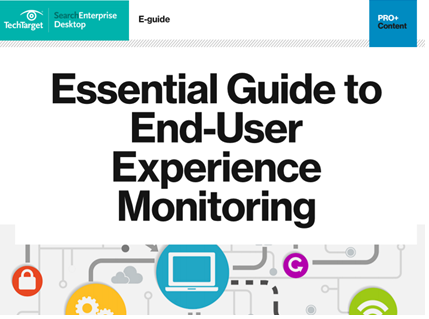 PDF: Essential Guide to End-User Experience Monitoring
Download this guide to compare tools in the end-user experience monitoring market and discover how they can help IT pinpoint and resolve problems faster.
By submitting your personal information, you agree that TechTarget and its partners may contact you regarding relevant content, products and special offers.
You also agree that your personal information may be transferred and processed in the United States, and that you have read and agree to the Terms of Use and the Privacy Policy.
3

Glossary

-
MWC 2014 buzzwords
Learn definitions of top terms talked about at MWC 2014.