Get started
Bring yourself up to speed with our introductory content.
Explore the features of unified endpoint management
Introduction
For endpoint management, the past was simple; IT typically managed a group of PCs that were designated for the workplace. Then, mobile devices entered the game.
Employees began to use their work devices for personal tasks and personal devices for work purposes, raising the issue of device ownership and making it difficult for IT to retain control. Will IT need to protect employee data if it's viewed on a smartphone? Do company-wide IT policies extend to BYOD devices? Enterprise mobility management (EMM) and mobile device management (MDM) helped to answer those questions -- but because mobile devices and traditional PCs are managed differently, a gap still remained.
Enter unified endpoint management, or UEM, which is available within EMM tools and other endpoint management offerings. UEM software attempts to offer IT pros organization, visibility and control over their end users and devices -- all through a centralized management console.
UEM software can simplify an organization's mobile strategy, but it could also add complexity depending on whether the company uses it correctly. It's important for IT pros to take a high-level approach first and evaluate the pros and cons before using UEM.
Let's take a look at what unified endpoint management is before diving into how to manage it correctly. Then, we'll take a step back to review how the unified endpoint management market has changed, and what's driving it forward.
1

The benefits of UEM

-
Review unified endpoint management's advantages
As the IT landscape becomes more complex and, subsequently, less secure, the benefits of unified endpoint management have become more obvious. UEM offers increased security against potential attacks, integration with desktops to simplify IT infrastructure and more. An organization should explore every pro -- and con -- before adopting this technology.
Feature
Mobile devices make it hard for admins to retain control over their users. Now, unified endpoint management enables admins to manage multiple devices in a centralized location and discover how users accomplish tasks. Continue Reading
Blog Post
While some unified endpoint management systems offer additional layers of complexity, VMware's AirWatch tries to keep things simple. AirWatch offers integration with traditional desktop software, as well as advanced security features. Continue Reading
Feature
As standards and threats around mobile IT evolve, unified endpoint management has become increasingly vital. UEM helps address compliance issues and provide the visibility necessary to combat security threats, such as breaches and risky shadow IT initiatives. Continue Reading
2

Choosing UEM

-
What to look for in unified endpoint management
It's true that unified endpoint management has a lot of benefits, but organizations shouldn't blindly jump on the bandwagon without evaluating some crucial factors first. Companies should find the best fit, and then take a long, hard look at their overall IT strategies to see how UEM fits into place.

Download this free guide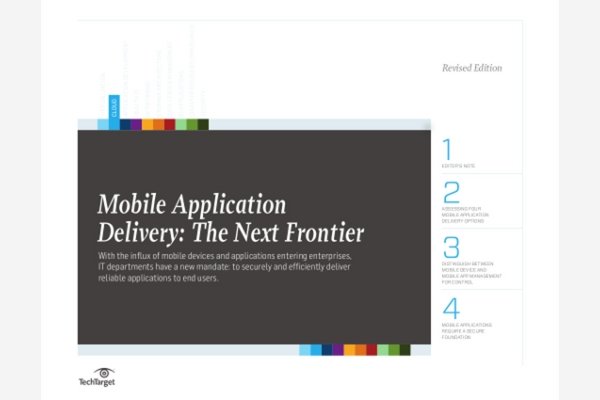 17-page PDF: Manage apps across a unified endpoint
Experts provide best practices to help IT departments find a unified way to manage and deliver apps to users, without compromising security.
3

UEM adoption

-
The evolution of the market
Mobile trends are constantly shifting, but unified endpoint management has proven to be a vital part of an enterprise mobility strategy. UEM features address the concerns of most modern IT pros, such as security and device management.
Opinion
IT pros can expect unified endpoint management to increase as remote laptop usage increases. Experts predict that Microsoft's UEM features will make their way into the spotlight. Continue Reading
Opinion
Mobile devices used for work have complicated the role of an endpoint administrator, and will continue to do so. IT pros should adjust their mobile strategies, and use device management to bring back control and increase security. Continue Reading
Opinion
Although UEM software isn't widely adopted yet, there are signs that it's primed to take off. Both Windows 10 and macOS now include unified endpoint management capabilities in their operating systems. Continue Reading
4

Terms to know

-
UEM-related terms
Before an organization makes the decision to take advantage of unified endpoint management, it's important to be familiar with the terminology first.