Get started
Bring yourself up to speed with our introductory content.
Enterprise mobility management: A guide to tips, tools and trials
There isn't one 'right' approach to enterprise mobility management, but nailing down the basics and some best practices can help you find the best way to handle EMM for your company.
Introduction
There are a lot of moving parts involved in enterprise mobility management, and it can be tough to know where to start.               
There's no one-size-fits-all approach to enterprise mobility management (EMM), and many companies run into snags along the path to mobile enablement. But if you can build a solid strategy, set the appropriate policies, use the right technologies and plan for the challenges, your mobile initiative can succeed. Here's a refresher on the basics of EMM, plus tips and tricks to better enable employee mobility and advice on which road blocks to look out for.
1

Know the terms

-
Defining enterprise mobility management
Before jumping into the nitty gritty of enterprise mobility management, it's important to understand the terms that get tossed around. You may have heard of things such as MDM, MAM and identity management, but knowing the specifics around each facet of mobility management makes a difference when you're looking into which tools to buy or how to troubleshoot mobility issues down the line.
2

Get a handle on EMM

-
How-tos and helpful hints
There are lots of approaches to mobile enablement, but no matter what, you can't ignore the mobile devices that have made their way onto your network. You're going to have to find ways to support workers' devices, whether that means using MDM, MAM, MIM, a combination of the three, or a vendor tool that puts them all together for you.

Download this free guide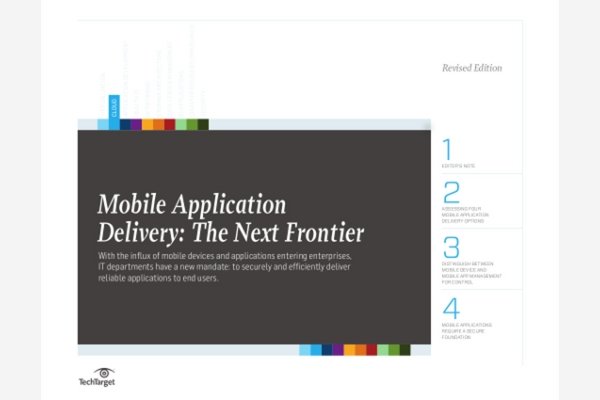 PDF: 17-Page Mobile Application Management Handbook
Experts provide best practices for mobile application delivery and management to help deal with the flood of mobile devices, new applications and data security demands.
3

What you're up against

-
Challenges of mobile enablement
Enabling employees' mobility is worth your time, but there can be a lot of bumps along the way. For one thing, the technology you use to manage users' devices and apps is always one step behind those devices and apps; it's almost impossible to come up with a perfect management tool before you know exactly what you'll be managing. Additionally, there are cost challenges and perception problems that can stand in the way of getting your mobility initiative up to speed.
Feature
Enterprise mobility management vendors touted the benefits of enabling employee mobility, but now those same vendors are pointing out the downfalls of mobility -- possibly to get you to buy their product. At the same time, these vendors aren't making advancements that IT departments desperately need to keep up with the consumerization movement. Continue Reading
Feature
Many companies encounter problems with tracking and managing the expenses that come with enabling employee mobility. Keeping data roaming costs down can be especially tricky, and in many cases, reimbursing employees for the devices they choose won't cut down capital expenditures. Continue Reading
News
It's important to get away from the mindset that managing mobility equals controlling devices. There's a lot more to enabling mobility than that, and focusing solely on the device level can make employees feel like Big Brother is watching. Continue Reading