Evaluate
Weigh the pros and cons of technologies, products and projects you are considering.
Enterprise mobile security smackdown: iOS vs. Android vs. Windows
Android, iOS and the Windows mobile operating systems continue to add more tools and features for IT administrators. But which OS is best for enterprise mobile security?
Introduction
As mobile operating systems continue fighting the war for the title of king of the consumer realm, IT administrators have their eyes on the battle for the enterprise throne.
The mobile OSes that have made their way into the workplace are geared toward consumers, but the OSes have begun focusing on the enterprise too. With each new operating system version and device release, iOS, Android and the Windows mobile OSes have more tools and features for enterprise mobile security. The war for consumer hearts continues to rage, but is the battle for the enterprise won?
Read on to find out which management and enterprise mobile security features iOS, Android, Windows Phone, Windows 8 and RT have to offer, plus where the gaps are. Decide for yourself which is the victor.
1

The Apple of admins' eyes?

-
Apple's enterprise features
Apple keeps adding management features to its devices, but they usually come with gotchas, at least initially. For example, in iOS 7, IT can restrict AirDrop, but only if devices are in supervised mode. When iCloud first came out, IT could turn it on or off, but those were the only two options. Apple Configurator lets admins control devices, but only if users will let them physically connect devices to a Mac.
Historically, the control over these features improves with time after the initial release -- as was the case with iCloud -- and iOS 7 came with some new tools that IT can use to keep devices and data safe, such as Managed Open In and a revamped MDM protocol.
2

Android insecurities

-
Android isn't down for the count
Let's talk about the elephant in the room: Android. Lots of people see the Android OS as being too unsecure for the enterprise, and it definitely has its fair share of problems. A storied history of malware, problems with fragmentation and few or incomplete management tools for IT are just a few of the big-time complaints.
But with each new version of Android, more management features arrive, and some device vendors are even taking it upon themselves to make Android -- or at least certain Android devices -- more secure and manageable. Before you count Android out, consider whether the new and growing management tools can potentially outweigh the risks and headaches.

Download this free guide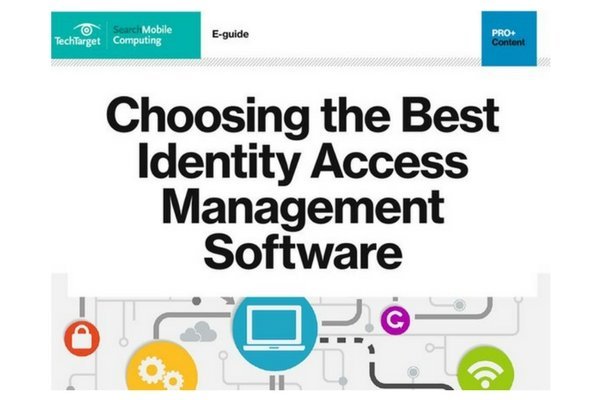 PDF: How to Choose the Best Identity Access Management Software
Since mobility is a vital element in almost every modern IT shop, today's comprehensive IAM platforms should feature capabilities enabled by a mobile environment. Save this PDF to help prioritize which capabilities your business needs in IAM software.
3

Windows into Windows

-
Windows mobile devices in the enterprise
Windows 8, RT and Windows Phone 8 devices are making their way into the enterprise, and they come with some features that IT will expect from Microsoft operating systems. Tools such as native ActiveSync support and a targeted application distribution program will please admins. But don't forget that the devices are inherently geared toward users, which means they come with SkyDrive integration and other consumer-specific services.
4

Dig deeper

-
Glossary of mobile device management terms
Learn more about iOS versus Android versus Windows and enterprise mobile security with these definitions.