Apple iOS is a proprietary mobile operating system that runs on the iPhone, iPad and iPod Touch.
Apple iOS is based on the Mac OS X operating system for desktop and laptop computers. The iOS developer kit provides tools that allow for iOS app development.
Designed for use with Apple's multitouch devices, the mobile OS supports input through direct manipulation. The system responds to various user gestures, such as pinching, tapping and swiping.
Apple iOS market share
As of November 2016, Apple iOS market share was 12.5% worldwide, making it the second most popular mobile OS behind Google Android, according to IDC.
Apple iOS features
Apple iOS includes the following features:
Integrated search support, which enables simultaneous search through files, media, applications and email;
Gesture recognition supports -- for example, shaking the device to undo the most recent action;
Push email;
Integrated front- and rear-facing cameras with video capabilities;
Direct access to the Apple App Store and the iTunes catalog of music, podcasts, television shows and movies available to rent or purchase;
Compatibility with Apple's cloud service, iCloud;
Siri personal assistant;
Cross-platform communications between Apple devices through AirDrop; and
Apple Pay, which stores users' credit card data and allows them to pay for goods and services directly with an iOS device.
Apple iOS version history
Apple iOS was originally known as iPhone OS. The company released three versions of the mobile OS under that name before iOS 4 debuted in June 2010.
On Oct. 12, 2011, Apple released iOS 5, which expanded the number of available applications to over 500,000. This iOS version also added the Notification Center, a camera app, Siri and more.
Unveiled on June 11, 2012, iOS 6 included a Maps application and the Passbook ticket storage and loyalty program application.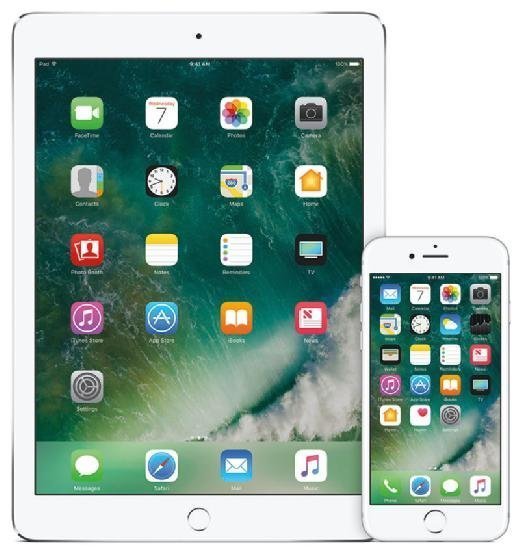 Released on Sept. 18, 2013, iOS 7 featured an entirely redesigned user interface. In September 2014, iOS 8 introduced Continuity, a cross-platform system that allows users of multiple Apple devices to pick up on one where they left off from another. Other new features included the Photos app and Apple Music.
Apple iOS 9 and iOS 10 -- released, respectively, on Sept. 16, 2015, and Sept. 13, 2016 -- featured upgrades such as a revamped notifications section, improved iMessage capabilities and Siri integration with third-party apps.
See also: Android OS, Palm OS, mobile phone virus, wireless service provider (WSP), OS commanding
Continue Reading About Apple iOS
Dig Deeper on Apple iOS in the enterprise