Evaluate
Weigh the pros and cons of technologies, products and projects you are considering.
Sneak peek at Windows Phone 7 for Exchange
There are a few surprises in Windows Phone 7 for Exchange mobile messaging. Take a quick look at both new features and shortcomings.
Windows Phone 7 operating system may be incomplete, but it's developed enough to get an idea of the future of Exchange mobile messaging. Configuring ActiveSync in Windows Phone 7 requires different steps than in previous versions. Before configuring ActiveSync, you must add an account to the device. There are several different types of accounts you can use.

Download this free guide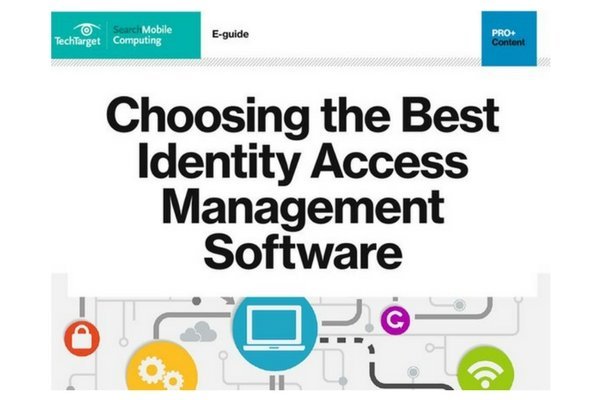 PDF: How to Choose the Best Identity Access Management Software
Since mobility is a vital element in almost every modern IT shop, today's comprehensive IAM platforms should feature capabilities enabled by a mobile environment. Save this PDF to help prioritize which capabilities your business needs in IAM software.
By submitting your personal information, you agree that TechTarget and its partners may contact you regarding relevant content, products and special offers.
You also agree that your personal information may be transferred and processed in the United States, and that you have read and agree to the Terms of Use and the Privacy Policy.
The current build offers native support for Exchange Server, Windows Live, Facebook and Yahoo (Figure 1). The operating system can also connect to generic SMTP-based mail servers.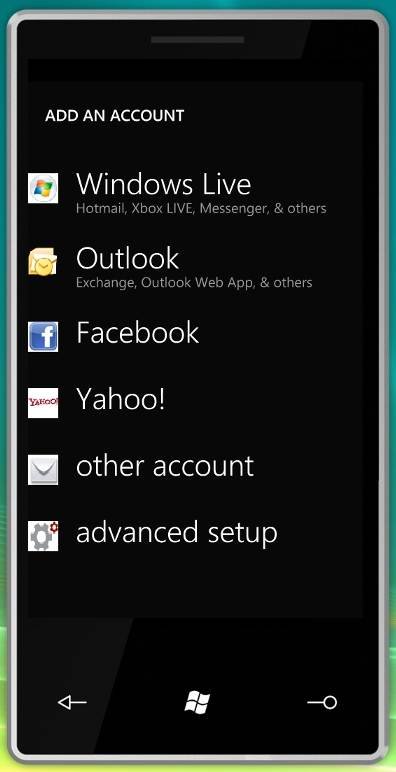 Figure 1. Windows Phone 7 supports several different types of accounts.
At first, I tried to connect to my Exchange Server using the Outlook option. When I did, the operating system asked for my email address and password (Figure 2).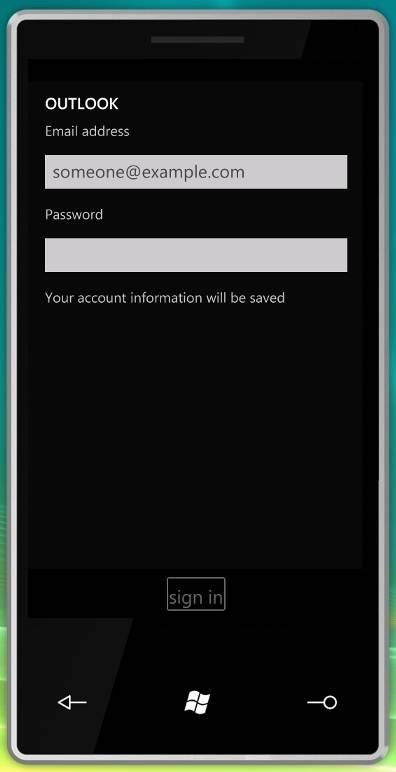 Figure 2. Windows Phone 7 prompts you for an email address and a password when connecting to Outlook for the first time.
It seems that when you use this option, the device attempts to link to Exchange via the Autodiscover service. Right now, most experts believe that this feature is incomplete and not yet functional.
If you look back to Figure 1, you'll notice that the Add an Account screen contains an Advanced Setup option. Selecting this option allows you to connect to Exchange Server as ActiveSync does in Windows Mobile 6.5.
First, you enter your email address and password. If the OS cannot connect to Exchange with the information provided, you'll see a screen that asks if you want to connect to Exchange or to an Internet email account (Figure 3).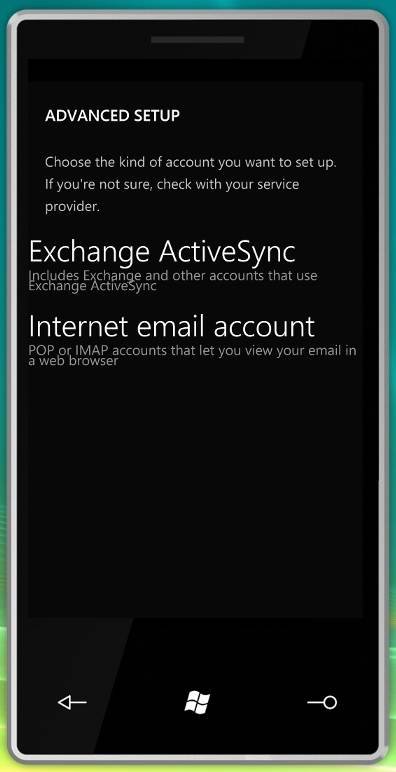 Figure 3. Do you want to connect to Exchange or to an Internet mail account?
You're then prompted to enter basic information, including your username, password, domain and the URL for your client access server.
This screen isn't very intuitive; there are other configuration options on the screen that you have to scroll to in order to see or access. Unfortunately, the current build doesn't give you any indication that there are more options available. I found the additional options by accident.
Much like previous versions of ActiveSync, you can set it so that Exchange Server requires ActiveSync to use SSL. You can also control how new mail is downloaded to the device and instruct Windows as to which type of content to synchronize.
Outlook 2010 has a new SMS text message feature. The new version of ActiveSync allows you to synchronize text messages between your mobile device and Exchange Server (Figure 4).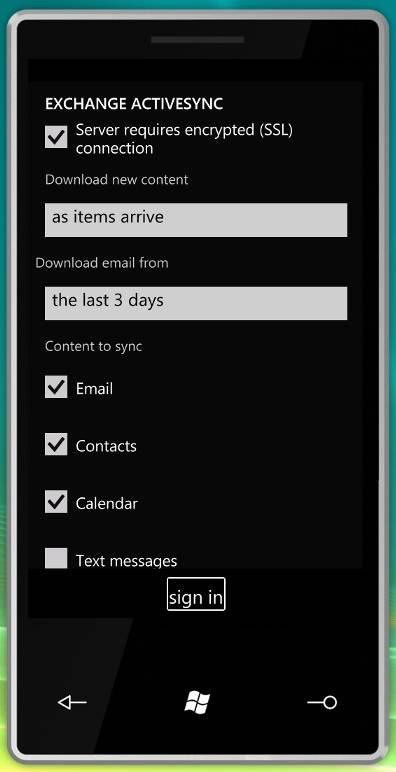 Figure 4. ActiveSync can synchronize SMS text messages between your mobile device and Exchange.
About the author: Brien M. Posey, MCSE, is a six-time recipient of Microsoft's Most Valuable Professional (MVP) award for his work with Exchange Server, Windows Server, Internet Information Services (IIS), and File Systems and Storage. Brien has served as CIO for a nationwide chain of hospitals and was once responsible for the Department of Information Management at Fort Knox. As a freelance technical writer, Brien has written for Microsoft, TechTarget, CNET, ZDNet, MSD2D, Relevant Technologies and other technology companies. You can visit Brien's personal website at www.brienposey.com.
Do you have comments on this tip? Let us know.
Dig Deeper on Microsoft Windows phones and tablets