Problem solve
Get help with specific problems with your technologies, process and projects.
Interop 2007: Mobile highlights
Mobile and wireless highlights from Interop 2007 included mobile broadband, 4G, unified communications and convergence.
This Article Covers
RELATED TOPICS
Looking for something else?
I've had the privilege, for a number of years now, of chairing the wireless and mobile program at the annual Interop conference, which was held just last week in Las Vegas. I spend a lot of time running around making sure that speakers are in the right room and that everything flows smoothly. But that means I also get to attend most of the conference sessions, which I'm pleased to report were uniformly interesting and valuable.

Download this free guide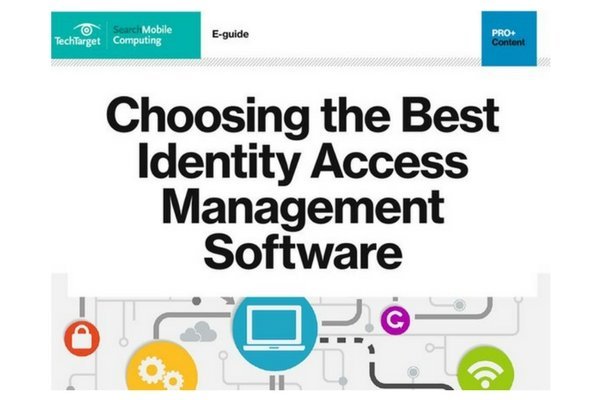 PDF: How to Choose the Best Identity Access Management Software
Many IAM products flood today's market, with a variety of different features. Download this guide to prioritize which capabilities are essential to the business before you make a final decision.

By submitting your personal information, you agree that TechTarget and its partners may contact you regarding relevant content, products and special offers.

You also agree that your personal information may be transferred and processed in the United States, and that you have read and agree to the Terms of Use and the Privacy Policy.

This week, I want to review some of the highlights from the conference, which covers all of wireless. First up: a session I chaired on Mobile Broadband, which was intended to explore the rather vague and imprecise world of 4G. What is 4G? The panelists agreed that the term is indeed imprecise, unlike 3G, which actually has a formal definition related to throughput. Any wide-area wireless system capable of at least 144 Kbps to as much as 2 Mbps is 3G. Some extensions to 3G, such as High-Speed Packet Access (HSPA), have been defined with throughput above 2 Mbps, but today these are commonly referred to as 3.5G. 4G implies either much greater throughput, such as the 100 Mbps of UMTS's Long-Term Evolution (LTE), or up to 280 Mbps of Ultra-Mobile Broadband (UMB) or, to me anyway, an all-IP mobile/wireless/broadband network with support for time-bounded traffic. My guess is that 4G technologies, beginning with WiMAX (at least, as soon as WiMAX provides voice service), will offer what is by comparison relatively modest throughput of perhaps 2-4 Mbps per user – but that's just plain amazing, anyway. Imagine a cable-modem or DSL connection you can carry with you. The consensus of the panel is that we may find such service readily available in many cities in the 2012-2015 time frame, although pricing remains a concern.

A session on advanced technologies stressed a theme I've been promoting for some time, which is that no single radio technology can do it all. One speaker talked about multi-radio cooperation and the blurring of lines between application protocol stacks and specific radios built to handle specific traffic types. How about Bluetooth protocols on 802.11 WLANs? Wi-Fi as an RFID and location and tracking technology? Sure. And the concept of software-defined radio (SDR) also got quite an airing, with a discussion of how this technology is making progress against a number of technical challenges, most notably power consumption. It may very well be that the radio of the future is in fact a single radio that can take on multiple technological personalities across a broad range of frequencies at a moment's notice – a universal radio, if you will. This, too, is probably about five years in the future.

There was a lot of discussion of unified communications and convergence, again beginning with commentary on the lack of precision of these terms. In fact, the two are often used interchangeably, although I don't think that's the intention. I've been using unified to describe upper-layer interoperability between wireline and wireless – such as unified management and security. Convergence, on the other hand, implies the handoff of a given connection between dissimilar physical layers – as in fixed/mobile convergence, wherein a landline call is handed off to a cellular phone (and vice versa), or mobile/mobile convergence, wherein a connection is handed off between two different wireless technologies. Most at Interop were talking about convergence in terms of a single phone number and a single voicemail service; that's at the top of most people's wish list. But convergence also implies access to applications, with convergence services like the IP Multimedia Subsystem (IMS) providing a platform for the provisioning of applications of all forms across a variety of wired and wireless networks, with seamless handoff included in the bargain. Speakers also noted that presence, as in an application knowing the whereabouts and status of a given user, will also play a big role in converged services going forward. Convergence is ultimately about a fundamental transformation in how we use networks and in fact do business -- with far-reaching impact.

On the security and management front, policy and regulatory compliance took center stage. Also noted were the need for network access control (NAC) to work across wired and wireless networks (NAC was a huge topic overall this year) and that authorization and application management need to be part of wireless network management solutions. This implies that a fundamental rollup of management capabilities is on the horizon, with fewer point products and more comprehensive management suites as wireless goes truly mainstream. I was also left with the impression that perimeter security, long the standard in the wired world, is now truly dead – or at least needs to be. With wireless, the perimeter could be in a parking lot!

All in all, I found Interop to be a very valuable event this year, and I got a number of favorable reports from attendees I spoke with. There's always talk about how the Web (even the Web delivered over mobile devices) will replace real-world events, but I don't think this will ever entirely be the case. Despite cramped airline seats and the ever-present general hassles of travel today, the face-to-face real world adds an element of personalization that the Web is still missing -- and may always lack.


About the author: Craig Mathias is a principal with Farpoint Group, an advisory firm based in Ashland, Mass., specializing in wireless networking and mobile computing. The firm works with manufacturers, enterprises, carriers, government, and the financial community on all aspects of wireless and mobile. He can be reached at craig@farpointgroup.com.

Dig Deeper on Enterprise mobility strategy and policy
PRO+
Content
Find more PRO+ content and other member only offers, here.