News
Stay informed about the latest enterprise technology news and product updates.
Build or buy? Enterprise application strategy at a crossroads
Companies are looking to in-house developers instead of giant software vendors to meet their increasingly focused application needs.
This Article Covers
RELATED TOPICS
Looking for something else?
TECHNOLOGIES
NEW YORK -- The consumerization of IT is forcing companies to rethink their application strategies.
The days when organizations had no choice but to buy monolithic software from giant vendors -- and employees had no choice but to use it -- are over, said speakers and attendees at the Consumerization of IT in the Enterprise (CITE) Forum here this week. Instead, enterprise applications have taken a cue from end users' mobile apps: doing just a few things, but doing them well and through a user-friendly interface.

Download this free guide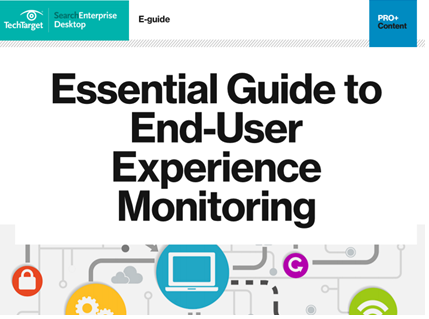 PDF: Essential Guide to End-User Experience Monitoring
Download this guide to compare tools in the end-user experience monitoring market and discover how they can help IT pinpoint and resolve problems faster.
By submitting your personal information, you agree that TechTarget and its partners may contact you regarding relevant content, products and special offers.
You also agree that your personal information may be transferred and processed in the United States, and that you have read and agree to the Terms of Use and the Privacy Policy.
Why the shift? Because employees can find alternatives if their company-issued applications don't meet expectations.
"There are very high standards for how applications need to be designed," said Sarmad Salim, director of application design and mobility at pharmaceutical manufacturer Sanofi.
The changing face of enterprise application strategy
Stephen Orban, CIO of Dow Jones and Co., shared his company's changing enterprise application strategy during the CITE Forum keynote. Before, if the finance department needed an application, for example, the company would learn what major vendors such as SAP and Sybase offered, Orban said. Now, the company asks what specific tasks the employees need to solve, then sees if in-house developers can address those needs in a more effective way.
This build-instead-of-buy approach can have other benefits as well. The effort that goes into evaluating products, writing requests for proposals and negotiating with vendors can be put to better use, said an IT professional at a financial services firm in the Northeast.
"It's giving you time to focus on the problem," he said.
Building these focused enterprise applications may require a change in development strategy and process, however. The days of lengthy update cycles and striving for perfection in each release may be over as employees demand rapid innovation and quick fixes, like they're used to from apps in Apple Inc.'s App Store and in Google Play.
Once Dow Jones builds an app, "it's probably something that we're going to work on forever," Orban said.
In some cases, businesses can also leave it up to employees to choose the best publicly available apps for their needs. Initially, different groups of employees may try out different apps to perform the same tasks, but eventually they will standardize on the one that works best for most people, said Eric Bisceglia, senior director of product marketing at LogMeIn Inc., a remote access software vendor.
"There's a desire within the employee base to be given that freedom," he said.
Dig Deeper on EMM tools | Enterprise mobility management technology
PRO+
Content
Find more PRO+ content and other member only offers, here.