Photo gallery: Motorola Razr V3
The new Motorola Razr V3 is about a half-inch think and weights just 3.35 ounces. (Courtesy of Motorola Inc.)

Continue Reading This Article
Enjoy this article as well as all of our content, including E-Guides, news, tips and more.
By submitting your personal information, you agree that TechTarget and its partners may contact you regarding relevant content, products and special offers.
You also agree that your personal information may be transferred and processed in the United States, and that you have read and agree to the Terms of Use and the Privacy Policy.


Return to: Device market year in review: Smart phones, BlackBerrys rule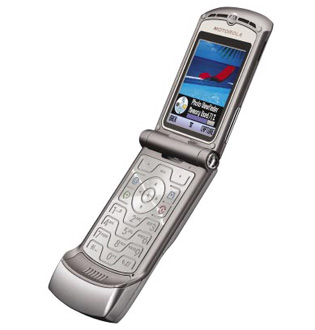 The new Motorola Razr V3 is about a half-inch thick
and weights just 3.35 ounces. (Courtesy of Motorola Inc.)

Dig Deeper on Wearable devices and emerging technology
PRO+
Content
Find more PRO+ content and other member only offers, here.