Top mobile tips of 2007
We made our list and checked it twice. These tips represent the most popular topics on SearchMobileComputing.com in 2007. You'll find tips and advice on topics like Apple's iPhone, mobile security, mobile management and much more.
This Article Covers
RELATED TOPICS
Looking for something else?
Before we count down the seconds until 2008, we're counting down the most popular tips SearchMobileComputing.com tips of 2007. See which tips made the list.

Download this free guide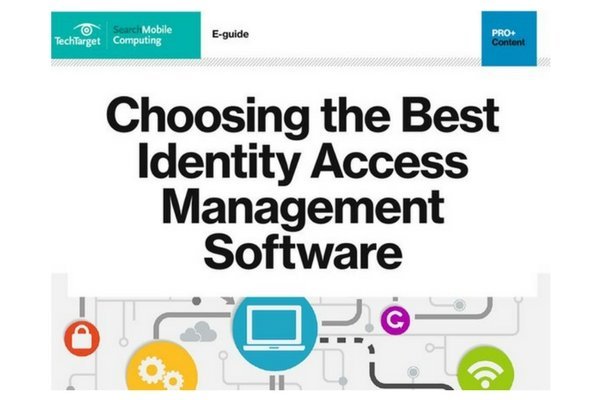 PDF: How to Choose the Best Identity Access Management Software
Many IAM products flood today's market, with a variety of different features. Download this guide to prioritize which capabilities are essential to the business before you make a final decision.

By submitting your personal information, you agree that TechTarget and its partners may contact you regarding relevant content, products and special offers.

You also agree that your personal information may be transferred and processed in the United States, and that you have read and agree to the Terms of Use and the Privacy Policy.

Using 3G phones for laptop Internet
By Lisa Phifer
Most workers who choose 3G wireless will either buy a new laptop with embedded 3G or add a new 3G card to an existing laptop. But don't overlook a third option that just might prove less expensive: using a 3G phone for laptop Internet access. Learn benefits and drawbacks, as well as how to configure tethering between your 3G and laptop, in this tip.

iPhone in the enterprise: Can it replace a BlackBerry?
By Rik Ahlberg
How will the iPhone fit in the enterprise? We challenged our expert to put the iPhone through a series of tests to see how well it integrates, whether it's manageable, and whether its email, calendar and contact features can replace a BlackBerry.

Windows Mobile emulator for device testing
By Brien M. Posey


A Windows Mobile emulator can simplify mobile device testing without costing a lot of money. Whether you are attempting to develop a new mobile application, test a mobile networking configuration, or experiment with mobile device security, testing with mobile devices tends to be a pricey endeavor. There are not only the costs associated with purchasing the necessary mobile devices but also the cost of the air time used during the tests. Learn how to install and deploy the emulator in this tip.

Planning your mobile strategy
By Jack Gold
Most companies have substantially increased their mobile workforce over the past year or two as mobile technology has become less costly and more capable but do you have a strategy in place for a successful deployment or workforce expansion? In this executive overview Jack Gold offers you advice for creating a mobile strategy committee and conducting a strategy workshop to help you achieve a successful mobile deployment. Find out how this approach can benefit your organization today.

Mobile device management -- Practical techniques
By Craig Mathias
A well-thought-out mobile device management strategy is often the key to the success or failure not just of a given mobile deployment but of an IT department overall. In this tip, Craig Mathias provides a checklist of key elements for your mobile device management strategy.

Mobile devices: Corporate security strategies
By Lisa Phifer
According to analysts, companies grappling with mobile/wireless security are expected to take a hit from improper use and mobile malware attacks resulting in real business interruption. Fortunately, most of these exploits will take advantage of vulnerabilities that are identifiable and resolvable. In this tip, examine business strategies for securing mobile wireless devices.

Policies for mobile computing
By Craig Mathias
Mobile computing policies are critical to maintaining the integrity of your organization. While there are several variables in what constitutes a mobile policy, the advice in this column will help you define your needs and understand the core requirements every organization should have in place, regardless of your mobile penetration.

Mobile data services -- A checklist of considerations
By Paul DeBeasi
Analyzing and selecting a mobile data service can be a daunting task. This tip provides a checklist of the major factors to consider when evaluating mobile data services (GSM, CDMA and WiMAX).

Mobile management – An insightful eight part series
By Daniel Taylor
Corporate mobile management is necessary for turning a mobile device deployment into a successful enterprise resource. In this tip, Dan Taylor lays the groundwork for his latest series, which helps mobile decision makers to understand key issues for mobile and device management and assists in resolving challenges in mobile management.

Mobile security: Top oversights
By Kevin Beaver
Mobile security oversights caused by workers and building visitors can keep the network at risk even after other security measures are in place.
Dig Deeper on Enterprise mobile security
PRO+
Content
Find more PRO+ content and other member only offers, here.