Tablet PC holiday gifts
Discover the neatest Tablet PCs for the geek on your holiday list.
This Article Covers
RELATED TOPICS
Looking for something else?
Promoting ease-of-use and a truly interactive experience, the latest in portable computers is a sure-fire winner for the biggest tech-geek in your social network.

Download this free guide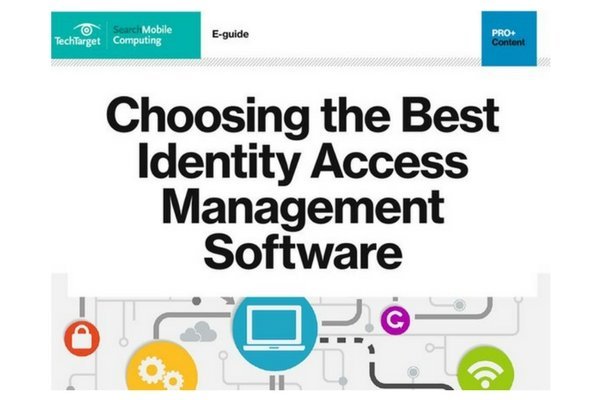 PDF: How to Choose the Best Identity Access Management Software
Many IAM products flood today's market, with a variety of different features. Download this guide to prioritize which capabilities are essential to the business before you make a final decision.
By submitting your personal information, you agree that TechTarget and its partners may contact you regarding relevant content, products and special offers.
You also agree that your personal information may be transferred and processed in the United States, and that you have read and agree to the Terms of Use and the Privacy Policy.
HP Pavilion tx1000

The HP Pavilion tx1000 is a Tablet PC notebook convertible. HP refers to it as an entertainment notebook that includes media control buttons, dual headphone jacks, a touch screen that works with any stylus or your fingertip and a new high-gloss finished 12.1" screen. It's powered by an AMD Turion X2 processor, which provides enough power for watching movies or listening to music. Visit TabletPCReview.com for HP Pavilion tx1000 Reviews and HP Pavilion tx1000 Opinions
Lenovo (IBM) ThinkPad vX61 Tablet PC

The ThinkPad X61 Tablet PC is a 12.1" tablet that has a Core 2 Duo processor built from the Santa Rosa platform and Intel GMA X3100 graphics. Only weighing in at 3.8-pounds this mighty tablet has a solid chassis and design, making it ideal for students or mobile professionals. It still maintains that same matte black appearance as its predecessor, the ThinkPad X60. Visit TabletPCReview.com for IBM/Lenovo ThinkPad X61 Reviews and IBM/Lenovo ThinkPad X61 Opinions
Dell Latitude XT Tablet PC

Dell's first Tablet PC has already made its way onto our "Top 10 list" and it hasn't even been released yet. Those users eagerly awaiting can expect the Latitude Tablet PC to be modeled after Dell's popular Latitude line-up of notebooks, which comes as no surprise. It is supposed to be extremely lightweight, have a 12.1" widescreen display and be based off Intel's Santa Rosa platform.
Fujitsu LifeBook T2010

The newest, innovative LifeBook T2010 sports the latest Intel Core 2 Duo Processor, a brilliant 12.1-inch wide active digitizer display with wide viewing angles, and a robust bi-directional hinge. Weighing approximately 3.5 lbs, with durable magnesium-alloy housing and extensive security features, the T2010 is perfect for users who desire a reliable, ultra-light yet powerful Tablet PC with all-day computing capability with the optional high-capacity battery to get your work done. Visit TabletPCReview.com for Fujitsu LifeBook T2010 Reviews and Fujitsu LifeBook T2010 Opinions
Fujitsu LifeBook U810

The all-new Fujitsu LifeBook U810 has the functionality of a traditional notebook, but only half the size. With a 5.6" WSVGA Crystal View display and weighing a mere 1.56 lbs, it is one of the world's smallest convertible notebooks. It fits in your palm, yet it has the Intel Processor A110 for great performance and it can run Windows Vista or XP. Visit TabletPCReview.com for Fujitsu LifeBook U810 Reviews and Fujitsu LifeBook U810 Opinions
Asus R1 Tablet PC

The Asus R1F Series offers a wide aspect of visual enjoyment while remaining compact for high mobility. The 180-degree convertible 13.3" LCD screen allows for easy presentation and data sharing during meetings or at gatherings. The Core 2 Duo processor, which is optional packs a punch as well. Data privacy is also protected with exclusive security features as well as built-in fingerprint modules. Visit TabletPCReview.com for Asus R1 Reviews and Asus R1 Opinions
Fujitsu LifeBook T4220

The T4220 Tablet PC is a refresh of the current T4215, a 4.3 pound ultra-light and convertible notebook that runs on the Santa Rosa platform. It is designed for mobile professionals who need note-taking abilities via pen input as well as the traditional keyboard input of a standard notebook and the 12.1" screen can be turned in both directions thanks to the industry's first bi-directional hinge. Fujitsu Visit TabletPCReview.com for LifeBook T4220 Reviews and Fujitsu LifeBook T4220 Opinions
HP Compaq 2710p

Starting at only 3.6 lbs and 1.11" thin, the HP Compaq 2710p offers you the functionality of an ultra-light notebook plus the flexibility of an ultra-slim tablet. It runs on a 1.2GHz Core 2 Duo processor from the Santa Rosa platform. The 12.1-inch diagonal widescreen Illumi-Lite display provides for a lighter and more energy efficient notebook, providing improved battery life, compared to past generation Tablet PC's. The chemically-strengthened glass top provides improved durability and a superior writing experience. HP Visit TabletPCReview.com for Compaq 2710p Reviews and HP Compaq 2710p Opinions
Sony VAIO UX Micro PC

Enjoy having digital entertainment at your fingertips with the VAIO UX Micro PC. So small and lightweight, this full-functioning PC is designed for productivity on the go. With a 4.5" wide SVGA screen and Core Solo 1.2GHz processor. Visit TabletPCReview.com for Sony VAIO UX Micro PC Reviews and Sony VAIO UX Micro PC Opinions
Toshiba Portege M400

The Portege M400 was the first Tablet PC released with Intel Core Duo technology. This tiny powerhouse is easy to carry and delivers on battery life. Mobile productivity goes even further with rigorously engineered Toshiba EasyGuard technology designed for optimal reliability, security, connectivity and optimization in any mobile setting. Ideal for mobile users due to size, battery life and of course the dual core CPU. Visit TabletPCReview.com for Toshiba Portege M400 Reviews and Toshiba Portege M400 Opinions
Dig Deeper on Wearable devices and emerging technology
PRO+
Content
Find more PRO+ content and other member only offers, here.