Palm Treo 700 smartphone comparison
Compare the two models of the Palm Treo 700 smartphone. There are some differences you need to be aware of before you choose your model.
This Article Covers
RELATED TOPICS
Looking for something else?
Verizon Wireless offers two models of the Palm Treo 700 smartphone. Both work as cell phones using the Verizon CDMA 800 and 1900 band network. Both also tap the power of Verizon's extensive EV-DO broadband cellular network for data downloads up to 700 Kbps. They even look identical at a casual glance. But there are some differences that might make a difference in which model you choose.

Download this free guide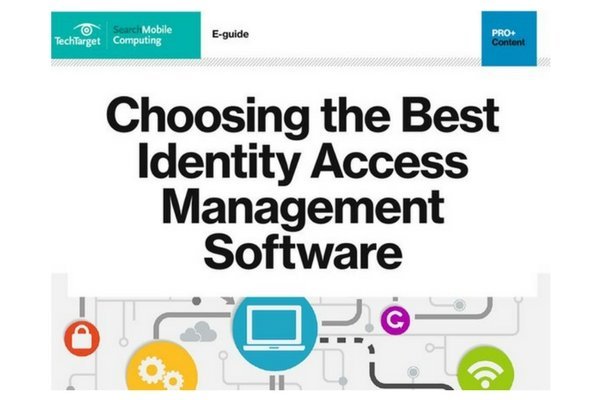 PDF: How to Choose the Best Identity Access Management Software
Many IAM products flood today's market, with a variety of different features. Download this guide to prioritize which capabilities are essential to the business before you make a final decision.
By submitting your personal information, you agree that TechTarget and its partners may contact you regarding relevant content, products and special offers.
You also agree that your personal information may be transferred and processed in the United States, and that you have read and agree to the Terms of Use and the Privacy Policy.
It's easy to keep the 700p and 700w straight. The "p" stands for Palm operating system. The "w" stands for Windows Mobile operating system. Both operating systems run on the Intel 312 MHz XScale processor. The 700p has 128 MB of memory available vs. 60 MB for the 700w. Both are expandable using SecureDigital (SD) memory cards.
Another significant hardware difference is the color main displays. The 700p sports a 320 x 320 pixel TFT display, while the resolution of the 700w TFT display is 240 x 240 pixels. Both are capable of resolving over 65,000 colors.
With a common processor, you would expect battery life to be the same for both models. Indeed, it is. Talk time is up to 282 minutes. The 700w is rated for a slightly longer maximum standby time of 360 hours vs. 300 hours for the 700p.
Other hardware features are identical, including size and weight, 1.3 Megapixel digital camera with 2x digital zoom, backlit QWERTY keyboard, infrared port, Bluetooth wireless, stereo headset jack (for music playback), speakerphone, and touch screen with stylus.
Software functions are also very similar, despite the difference in operating systems. Set up to support mobile professionals, they feature the Pocket Outlook email client that supports viewing and editing Microsoft Office documents in Word, Excel and PowerPoint format. You can also read PDF documents. Standard text messaging, instant messaging and multimedia messaging are included. Multimedia messaging allows you to send and receive both still pictures and videos. Web browsing is supported including HTML, SSL, JavaScript, cookies, bookmarks, frames and VPNs. That pretty much gives you full Internet capabilities on the go.
So, how do you choose which Palm device to buy? It likely comes down to what you are comfortable and happy with on a personal level, or commonality among devices on a corporate level. Both are high performance mobile voice and data devices.
Learn more about the specifics of each device: Palm Treo 700p or the Palm Treo 700w. Of course, if you prefer another model cell phone or wireless mobile device you'll find great deals at Cell Phone Plans Finder.
T1 Rex's Business Telecom Explainer offers easy to understand information about complex telecommunications and networking technology. T1 Rex explains how T1 lines work, VoIP telephone, PBX, virtual private networks, digital audio transport, Wi-Fi & WiMax, fiber optic carriers and other business telecom services.
John Shepler has been a published writer for over 30 years. With a background in electronics engineering technology, he has worked in a variety of industries including radio broadcast, aerospace and manufacturing. Involved in telecommunications since 1998, he combines his interests in writing and technology with T1Rex.com and T1 Rex's Business Telecom Explainer.
Copyright 2003 - 2006 by John E. Shepler
Contact John at John@T1Rex.com
Dig Deeper on Wearable devices and emerging technology
PRO+
Content
Find more PRO+ content and other member only offers, here.