Mobility highlights from 2007
Mobility in 2007 had more than its share of bright stars and high-risers whose appearances mark the important developments being made in the mobile arena.
This Article Covers
RELATED TOPICS
Looking for something else?
Mobility in 2007 had more than its share of bright stars and high-risers whose appearances mark the important developments being made in the mobile arena. Love it or hate it, there can be no doubt that the most important event in the mobile device market this year was the release of Apple's iPhone.

Download this free guide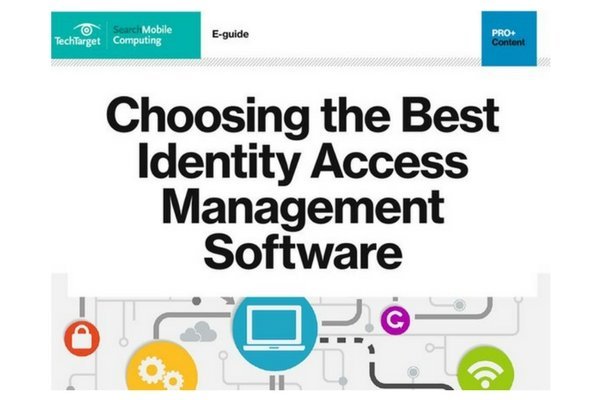 PDF: How to Choose the Best Identity Access Management Software
Many IAM products flood today's market, with a variety of different features. Download this guide to prioritize which capabilities are essential to the business before you make a final decision.
By submitting your personal information, you agree that TechTarget and its partners may contact you regarding relevant content, products and special offers.
You also agree that your personal information may be transferred and processed in the United States, and that you have read and agree to the Terms of Use and the Privacy Policy.
Sales of smartphones to businesses were already growing strongly, but the iPhone was the first to get large numbers of consumers interested. Apple did this not by offering a device with cutting-edge features, but instead making one that promises ease of use.
Exactly how the iPhone is going to affect the smartphone market in the future is not yet known, but it has certainly given the other smartphone makers a great deal to think about.
One thing we can be sure of is that different companies are going to react in different ways. Some will release "me too" models, that look like the iPhone and mimic some of its functions. Consumers can hope, however, that serious smartphone makers will learn the real lesson of the iPhone, and put more effort into making their products easier and more intuitive to use.
Handhelds are still with us
Another important development in the mobile market in 2007 was the resurgence of the traditional handheld. Although Palm, the company that once dominated this class of devices, has apparently written it off as yesterday's news, others have picked up the torch.
This includes Nokia with its N810 Internet Tablet, HP released the iPAQ 110 and intends to introduce the iPAQ 210 next year, and Apple came out with the iPod touch.
All of these debuted in the past few months, so it's difficult to judge how they will do long-term. Still, initial sales appear to be strong and it's likely all will be followed up with future handhelds from these companies.
GPS -- here, there and everywhere
It's likely that 2007 will be remembered as the year GPS went mainstream. Of course, there have been a few handhelds and smartphones with navigation capabilities before, but these were all designed around this feature. In the last 12 months though, GPS has started to appear in a great many models as just one of the many features they offer, with no special emphasis being placed on it.
This has made these smartphones more useful, but the real effects haven't yet emerged. As increasing numbers of people carry around pocket-size devices that both know where they are and have a constant connection to the Internet, many experts are expecting big changes in advertising and shopping, blogging and social networking, and more.
Dig Deeper on Wearable devices and emerging technology
PRO+
Content
Find more PRO+ content and other member only offers, here.