Looking for something else?
Swirl is the term used by some people in the telecommunications industry to describe the background noise that can be present when using a digital cellular telephone phone. It's the equivalent of static on an analog cellular phone. Digital wireless phones pick up background noise just like analog phones but the background noise is different, something like the sound of air whooshing or swirling through space.
Juggling BYOD Benefits and Burdens of Management in the Enterprise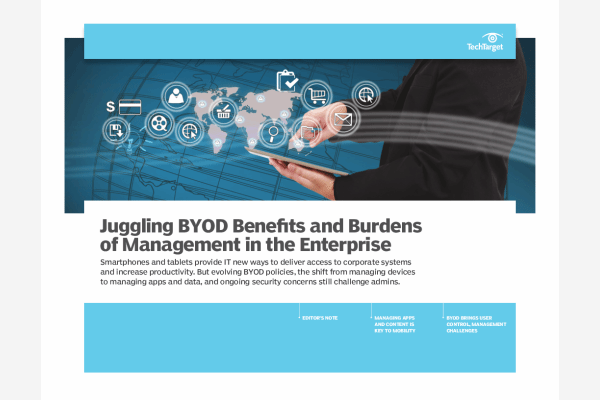 Experts explore the positive aspects of devices in the enterprise and address the challenges of managing more endpoints, facing security risks, and enforcing usage policies.
By submitting your personal information, you agree to receive emails regarding relevant products and special offers from TechTarget and its partners. You also agree that your personal information may be transferred and processed in the United States, and that you have read and agree to the Terms of Use and the Privacy Policy.

PRO+
Content
Find more PRO+ content and other member only offers, here.