In cellular telephone communication, soft handoff refers to the overlapping of repeater coverage zones, so that every cell phone set is always well within range of at least one repeater (also called a base station). In some cases, mobile sets transmit signals to, and receive signals from, more than one repeater at a time.

Download this free guide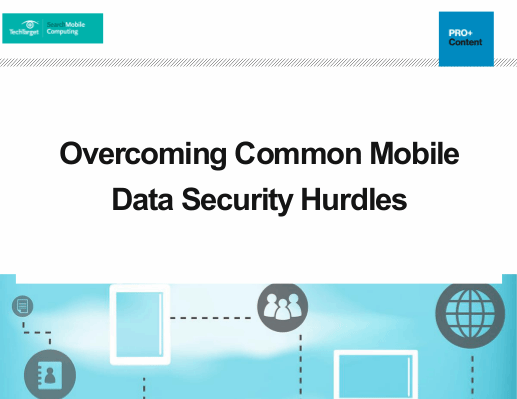 Free Guide: Strategies to improve mobile data security
Are you an IT admin struck with the task of managing the countless amount of mobile devices that connect to your enterprise network every day? Find out how you can rest a little easier when it comes to MDM with this complimentary guide featuring tips on improving your Mobile data security.
By submitting your email address, you agree to receive emails regarding relevant topic offers from TechTarget and its partners. You can withdraw your consent at any time. Contact TechTarget at 275 Grove Street, Newton, MA.
You also agree that your personal information may be transferred and processed in the United States, and that you have read and agree to the Terms of Use and the Privacy Policy.

Soft handoff technology is used by code-division multiple access (CDMA) systems. Older networks use frequency division multiplex (FDM) or time division multiplex (TDM). In CDMA, all repeaters use the same frequency channel for each mobile phone set, no matter where the set is located. Each set has an identity based on a code, rather than on a frequency (as in FDM) or sequence of time slots (as in TDM). Because no change in frequency or timing occurs as a mobile set passes from one base station to another, there are practically no dead zones. As a result, connections are almost never interrupted or dropped.
Dig Deeper on Mobile data, back-end services and infrastructure
PRO+
Content
Find more PRO+ content and other member only offers, here.