Rain fade is an interruption of wireless communication signals as a result of rain or snow droplets whose separation approximates the signal wavelengths. The phenomenon can affect satellite Internet connections as well as satellite television and other systems.

Download this free guide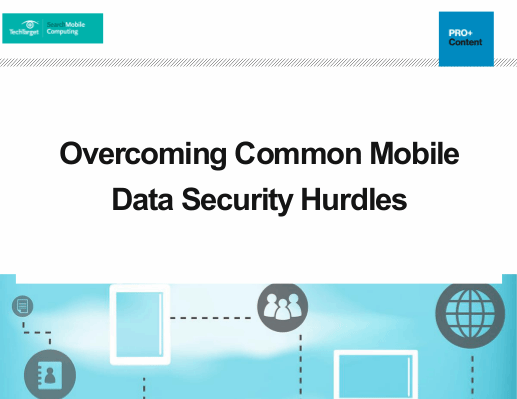 Free Guide: Strategies to improve mobile data security
Are you an IT admin struck with the task of managing the countless amount of mobile devices that connect to your enterprise network every day? Find out how you can rest a little easier when it comes to MDM with this complimentary guide featuring tips on improving your Mobile data security.
By submitting your email address, you agree to receive emails regarding relevant topic offers from TechTarget and its partners. You can withdraw your consent at any time. Contact TechTarget at 275 Grove Street, Newton, MA.
You also agree that your personal information may be transferred and processed in the United States, and that you have read and agree to the Terms of Use and the Privacy Policy.

Most satellite communication takes place in the microwave portion of the electromagnetic radiation spectrum. Signals at these wavelengths, typically on the order of a few inches, are affected by heavy concentrations of water droplets or ice crystals in the atmosphere. When the mean distance between water droplets or crystals is comparable to the wavelength of the electromagnetic signals, severe attenuation can occur. The observed effect is a degradation or loss of communications during heavy downpours, snow squalls, and blizzards.
Rain fade usually does not last long. Once a heavy shower or squall has passed, normal communications returns. However, during tropical storms or severe winter storms at northern latitudes, fadeouts can persist for hours at a time. The phenomenon occurs with all types of satellite systems, including geostationary (GEO), low-earth-orbit (LEO), and medium-earth-orbit (MEO). It can also affect the Global Positioning System (GPS).
Compare solar fade.
Continue Reading About rain fade
Dig Deeper on Mobile networking
PRO+
Content
Find more PRO+ content and other member only offers, here.