Looking for something else?
A phased antenna system consists of two or more active antenna elements, arranged so the electromagnetic fields effectively add in somedirections and cancel in other directions. This produces enhanced transmission andreception in the directions where the fields add, and reduces the strength of radiated andreceived signals in the directions where the fields cancel.
A Comprehensive Roadmap to BYOD Governance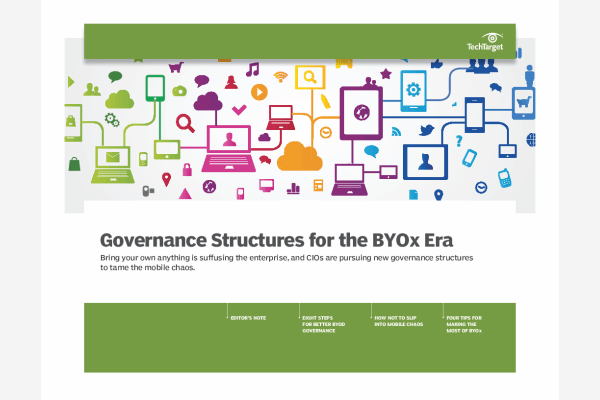 Establishing a long-term plan for maintaining control of IT and end-users is critical in today's evolving workplace. This comprehensive guide details the steps necessary for establishing and maintaining safe and effective mobile BYOD practices - from the procurement-stage through to policy and governance.
By submitting your personal information, you agree to receive emails regarding relevant products and special offers from TechTarget and its partners. You also agree that your personal information may be transferred and processed in the United States, and that you have read and agree to the Terms of Use and the Privacy Policy.

Many AM (amplitude-modulation) broadcast stations use sets of two, three, or fourphased vertical antennas. This results in a directional pattern that optimizescoverage, so the station can reach the greatest possible number of listeners in itsdesignated area. The nulls in the pattern reduce or eliminate interference withother AM broadcast stations.
In two-way radio communications, several vertical dipole antenna can be placed end-to-endand fed in phases. This is known as a collinear antenna and is a specializedtype of phased array. At low elevation angles, the radiation and response areenhanced relative to a single vertical dipole. This gain occurs at the expense ofradiation and response at higher elevation angles, increasing the range of communicationfor surface-to-surface communications.