microwave integrated circuit (MIC)
A microwave integrated circuit (MIC) is an integrated circuit (IC) designed for operation at frequencies of approximately 1 gigahertz (GHz) or more... (Continued)
Looking for something else?
A microwave integrated circuit (MIC) is an integrated circuit (IC) designed for operation at frequencies of approximately 1 gigahertz (GHz) or more. Such components are physically small, in some cases having less than one square millimeter (1 mm2) of surface area.
Juggling BYOD Benefits and Burdens of Management in the Enterprise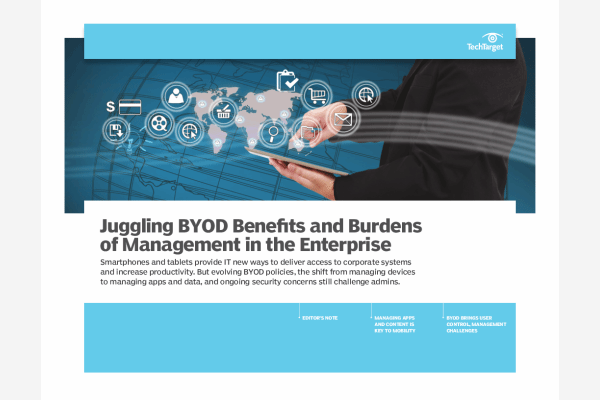 Experts explore the positive aspects of devices in the enterprise and address the challenges of managing more endpoints, facing security risks, and enforcing usage policies.
By submitting your personal information, you agree to receive emails regarding relevant products and special offers from TechTarget and its partners. You also agree that your personal information may be transferred and processed in the United States, and that you have read and agree to the Terms of Use and the Privacy Policy.

An MIC can contain an entire electronic device on a single semiconductor wafer. Applications include:
Self-contained cellular telephones.
Receivers and transmitters for wireless systems.
Electromagnetic transponders.
Receivers for GPS (Global Positioning System) applications.
Collision-avoidance systems for automobiles and trucks.
Pollution detection and measurement devices.
Medical devices.
Imaging systems.
Robot control systems.
Continue Reading About microwave integrated circuit (MIC)
PRO+
Content
Find more PRO+ content and other member only offers, here.