Definition
digital audio broadcasting (DAB)
Digital audio broadcasting (DAB), also known as digital radio and high-definition radio, is audio broadcasting in which analog audio is converted into a digital signal and transmitted on an assigned channel in the AM or (more usually) FM frequency range. DAB is said to offer compact disc (CD)- quality audio on the FM (frequency modulation) broadcast band and to offer FM-quality audio on the AM (amplitude modulation) broadcast band. The technology was first deployed in the United Kingdom in 1995, and has become common throughout Europe.

Download this free guide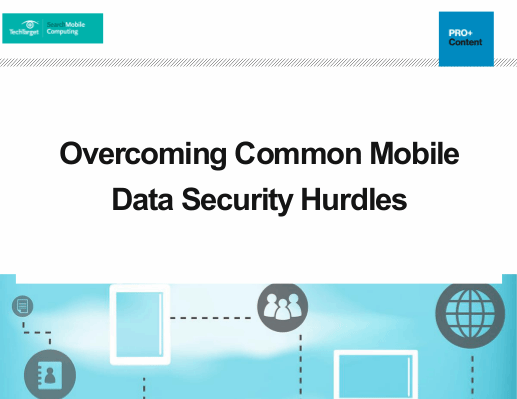 Free Guide: Strategies to improve mobile data security
Are you an IT admin struck with the task of managing the countless amount of mobile devices that connect to your enterprise network every day? Find out how you can rest a little easier when it comes to MDM with this complimentary guide featuring tips on improving your Mobile data security.
By submitting your email address, you agree to receive emails regarding relevant topic offers from TechTarget and its partners. You can withdraw your consent at any time. Contact TechTarget at 275 Grove Street, Newton, MA.
You also agree that your personal information may be transferred and processed in the United States, and that you have read and agree to the Terms of Use and the Privacy Policy.

Digital audio broadcast signals are transmitted in-band, on-channel (IBOC). Several stations can be carried within the same frequency spectrum. Listeners must have a receiver equipped to handle DAB signals. At the transmitting site, the signal is compressed using MPEG algorithms and modulated using coded orthogonal frequency division multiplexing (COFDM). A digital signal offers several advantages over conventional analog transmission, including improved sound quality, reduced fading and multipath effects, enhanced immunity to weather, noise, and other interference, and expansion of the listener base by increasing the number of stations that can broadcast within a given frequency band.
A DAB receiver includes a small display that provides information about the audio content in much the same way that the menu screen provides an overview of programs in digital television (DTV). Some DAB stations provide up-to-the-minute news, sports, and weather headlines or bulletins in a scrolled text format on the display. Using the DAB information, it may also be possible to see what song is coming up next.
Continue Reading About digital audio broadcasting (DAB)
Dig Deeper on Mobile data, back-end services and infrastructure
PRO+
Content
Find more PRO+ content and other member only offers, here.