Definition
coaxial antenna
A coaxial antenna is a variant of the dipole antenna, designed for use with an unbalanced feed line. One side of the antenna element consists of a hollow conducting tube through which a coaxial cable passes. The shield of the cable is connected to the end of the tube at the center of the radiating element. The center conductor of the cable is connected to the other half of the radiating element. The element can be oriented in any fashion, although it is usually vertical.

Download this free guide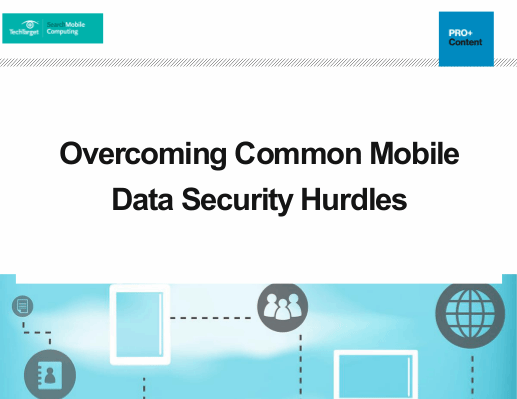 Free Guide: Strategies to improve mobile data security
Are you an IT admin struck with the task of managing the countless amount of mobile devices that connect to your enterprise network every day? Find out how you can rest a little easier when it comes to MDM with this complimentary guide featuring tips on improving your Mobile data security.
By submitting your email address, you agree to receive emails regarding relevant topic offers from TechTarget and its partners. You can withdraw your consent at any time. Contact TechTarget at 275 Grove Street, Newton, MA.
You also agree that your personal information may be transferred and processed in the United States, and that you have read and agree to the Terms of Use and the Privacy Policy.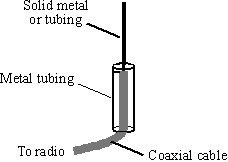 Coaxial antennas are used at frequencies above approximately 10 MHz, where the size is manageable. The design is especially popular among Class-D Citizens Band radio enthusiasts, who operate in a narrow band of frequencies near 27 MHz. Coaxial antennas are also used in short-range communications installations at VHF (very high frequencies) between 30 and 300 MHz.
If f is the frequency of operation in MHz, the overall length or height h of a coaxial antenna element in feet is given approximately by:
h = 460/f
For example, at 27 MHz:
h = 460/27 = 17 feet
This is a manageable size for a self-supporting vertical antenna. The tubing, through which the feed line passes, forms the lower half of the antenna.It must be insulated from ground and from metallic supporting structures.
Dig Deeper on Mobile data, back-end services and infrastructure
PRO+
Content
Find more PRO+ content and other member only offers, here.