Sugar
Sugar is a graphical user interface GUI developed for the $100 laptop (XO)... (Continued)
Looking for something else?
Sugar is a graphical user interface (GUI developed for the $100 laptop (XO). The One Laptop Per Child (OLPC) Project designed the interface to be simple enough for a child with little computing experience. XO runs on the Fedora Core operating system and includes open source software, including games, a writing program, a drawing program, a basic calculator, a music composer and other child-friendly applications.
Juggling BYOD Benefits and Burdens of Management in the Enterprise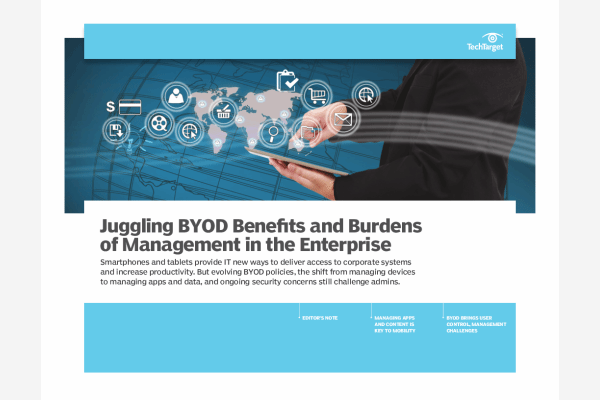 Experts explore the positive aspects of devices in the enterprise and address the challenges of managing more endpoints, facing security risks, and enforcing usage policies.
By submitting your personal information, you agree to receive emails regarding relevant products and special offers from TechTarget and its partners. You also agree that your personal information may be transferred and processed in the United States, and that you have read and agree to the Terms of Use and the Privacy Policy.

When XO boots up, the display features four views called Home, Friends, Neighborhood and Activity. A simple menu bar at the top of the screen helps the child navigate the interface, which includes a simple Web browser and networking program. Learning aids, child-friendly chat rooms and multi-user activities are available.
Continue Reading About Sugar
PRO+
Content
Find more PRO+ content and other member only offers, here.