SMS gateway
An SMS gateway is a Web site that allow users to send SMS messages from a Web browswer to people within the cell served by that gateway. An SMS gateway can also serve as an international gateway for users with roaming capability, allowing SMS communication away from the home network. (Continued...)
Looking for something else?
TECHNOLOGIES

INDUSTRIES
An SMS gateway is a Web site that allow users to send SMS messages from a Web browser to people within the cell served by that gateway. An SMS gateway can also serve as an international gateway for users with roaming capability, allowing SMS communication away from the home network.
A Comprehensive Roadmap to BYOD Governance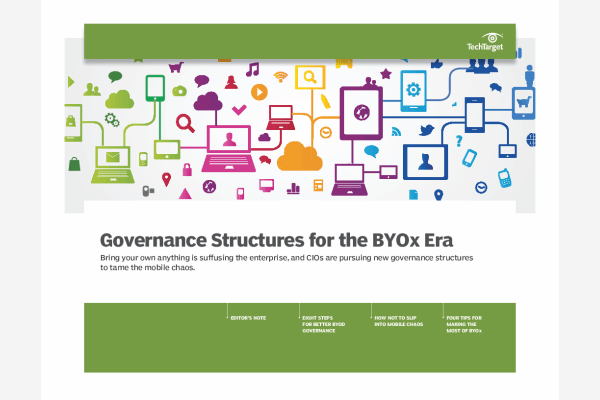 Establishing a long-term plan for maintaining control of IT and end-users is critical in today's evolving workplace. This comprehensive guide details the steps necessary for establishing and maintaining safe and effective mobile BYOD practices - from the procurement-stage through to policy and governance.
By submitting your personal information, you agree to receive emails regarding relevant products and special offers from TechTarget and its partners. You also agree that your personal information may be transferred and processed in the United States, and that you have read and agree to the Terms of Use and the Privacy Policy.

SMS gateways solve a common telecommunications problem, that of different wireless telephony providers using different or proprietary communication protocols. The gateway acts as a relay, translating one protocol into another. Wireless network operators use SMS gateways to connect SMS centers (SMSCs). An SMSC is the portion of a wireless network that handles SMS operations, such as routing, forwarding and storing incoming text messages on their way to desired endpoints.
Along with many commercial software products, open source SMS gateway software can be downloaded online. Kannel, written in C, can make connections to SMSCs, cellular phones and GSM or GPRS modems. Kannel uses an HTTP / HTTPS interface for sending and receiving SMS messages.
Continue Reading About SMS gateway