Open Handset Alliance (OHA)
The Open Handset Alliance (OHA) is a coalition of more than 30 technology and mobile companies that introduced Android, an open source mobile phone operating system. (Continued...)
Looking for something else?
The Open Handset Alliance (OHA) is a consortium whose goal is to develop open standards for mobile devices, promote innovation in mobile phones and provide a better experience for consumers at a lower cost.
Download: IT Acronyms - A Quick Reference Guide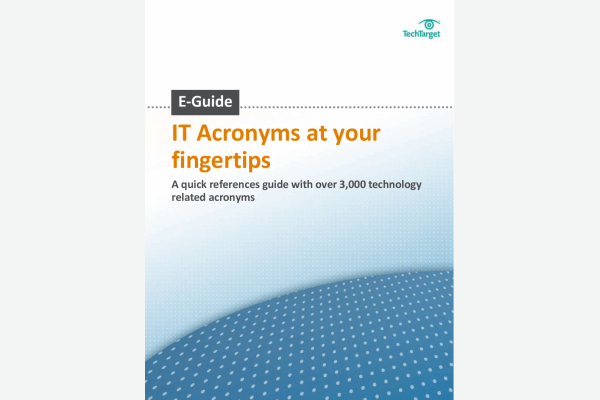 Download this free quick reference guide with over 3,000 IT acronyms; including a special section of the top 15 acronyms you need to know today.
By submitting your personal information, you agree to receive emails regarding relevant products and special offers from TechTarget and its partners. You also agree that your personal information may be transferred and processed in the United States, and that you have read and agree to the Terms of Use and the Privacy Policy.

The Open Handset Alliance is made up of over 30 telecom-related entities, including wireless carriers, semiconductor companies, handset manufacturers and software companies. However, several major wireless companies and manufacturers are absent from the coalition, including Nokia, Symbian, Apple, RIM, Microsoft, Verizon and Cingular.
The OHA introduced a mobile device operating system called AndroidSymbian operating system.
Continue Reading About Open Handset Alliance (OHA)
Dig Deeper on Smartphones and Mobile Phones