MEO satellite (medium earth orbit satellite) definition
A medium earth orbit (MEO) satellite is one with an orbit within the range from a few hundred miles to a few thousand miles above the earth's surface. Satellites of this type orbit higher than low earth orbit (LEO) satellites, but lower than geostationary satellites.
Download this Expert Guide: MDM Essentials and Practical Applications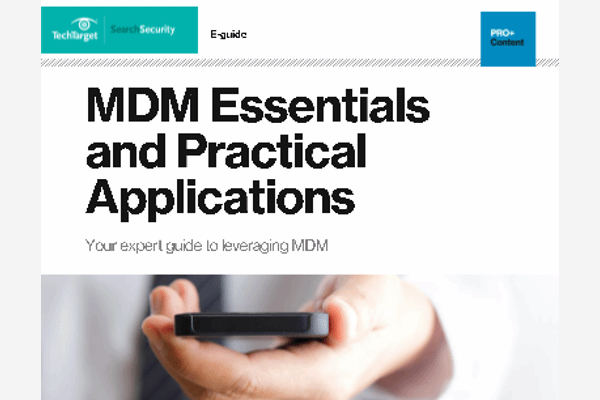 As policy around BYOD has become more common in the work place, mobile devices still pose a grave threat to an enterprise's sound security. Access this exclusive resource to discover best practices to ensure that your enterprise has an optimal mobile device management solution, in order to avoid risks from both outside and within.
By submitting your email address, you agree to receive emails regarding relevant topic offers from TechTarget and its partners. You can withdraw your consent at any time. Contact TechTarget at 275 Grove Street, Newton, MA.
You also agree that your personal information may be transferred and processed in the United States, and that you have read and agree to the Terms of Use and the Privacy Policy.

The orbital periods of MEO satellites range from about two to 12 hours. Some MEO satellites orbit in near perfect circles, and therefore have constant altitude and travel at a constant speed. Other MEO satellites revolve in elongated orbits. The perigee (lowest altitude) of an elliptical-orbit satellite is much less than its apogee (greatest altitude). The orbital speed is much greater near perigee than near apogee. As seen from a point on the surface, a satellite in an elongated orbit crosses the sky in just a few minutes when it is near perigee, as compared to several hours when it is near apogee. Elliptical-orbit satellites are easiest to access near apogee, because the earth-based antenna orientation does not have to be changed often, and the satellite is above the horizon for a fairly long time.
A fleet of several MEO satellites, with orbits properly coordinated, can provide global wireless communication coverage. Because MEO satellites are closer to the earth than geostationary satellites, earth-based transmitters with relatively low power and modest-sized antennas can access the system. Because MEO satellites orbit at higher altitudes than LEO satellites, the useful footprint (coverage area on the earth's surface) is greater for each satellite. Thus a global-coverage fleet of MEO satellites can have fewer members than a global-coverage fleet of LEO satellites.
Dig Deeper on Mobile networking
PRO+
Content
Find more PRO+ content and other member only offers, here.