Looking for something else?
FeliCa is a technology developed by Sony in which a microchip, embedded in a card or electronic device, combines processing, storage, and communications functions. The name derives from the word "felicity," suggesting convenience. The data on the chip is nonvolatile and can be overwritten indefinitely.
A Comprehensive Roadmap to BYOD Governance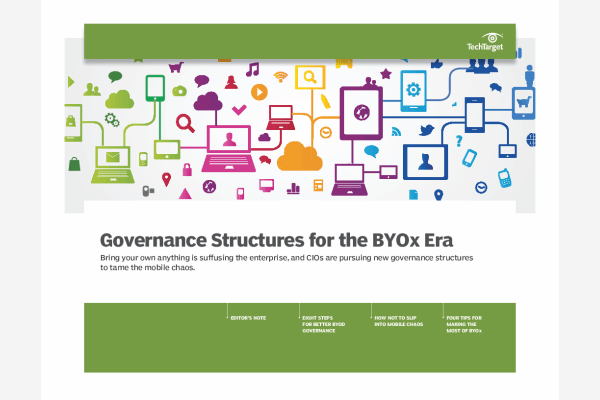 Establishing a long-term plan for maintaining control of IT and end-users is critical in today's evolving workplace. This comprehensive guide details the steps necessary for establishing and maintaining safe and effective mobile BYOD practices - from the procurement-stage through to policy and governance.
By submitting your personal information, you agree to receive emails regarding relevant products and special offers from TechTarget and its partners. You also agree that your personal information may be transferred and processed in the United States, and that you have read and agree to the Terms of Use and the Privacy Policy.

The FeliCa chip can be used in portable digital devices such as cell phone sets, handheld computers, wristwatches, and calculators. This makes it possible for the portable device to contain multiple forms of data including personal or business identification (ID) information, bank account numbers and balances, medical information, credit account data, transportation passes, and authorization codes. For example, a user can upload digital cash from a credit card to a cell phone set, pass a wristwatch near a scanning device at a department store checkout station, use a calculator as a virtual train ticket, or use a FeliCa card to log on to a computer at an Internet kiosk. The data is exchanged by mere proximity, without the need for physical contact.
DoCoMo, which offers a product line that uses the FeliCa chip, refers to such a device as a mobile wallet.