FDMA (frequency division multiple access)
Looking for something else?
FDMA (frequency division multiple access) is the division of the frequency band allocated for wireless cellular telephone communication into 30 channels, each of which can carry a voice conversation or, with digital service, carry digital data. FDMA is a basic technology in the analog Advanced Mobile Phone Service (AMPS), the most widely-installed cellular phone system installed in North America. With FDMA, each channel can be assigned to only one user at a time. FDMA is also used in the Total Access Communication System (TACS).
Download: IT Acronyms - A Quick Reference Guide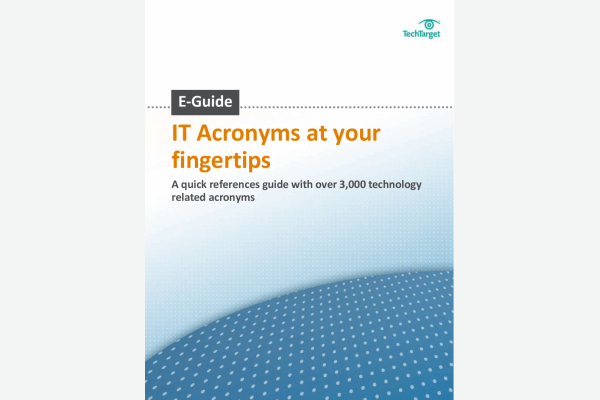 Download this free quick reference guide with over 3,000 IT acronyms; including a special section of the top 15 acronyms you need to know today.
By submitting your personal information, you agree to receive emails regarding relevant products and special offers from TechTarget and its partners. You also agree that your personal information may be transferred and processed in the United States, and that you have read and agree to the Terms of Use and the Privacy Policy.

The Digital-Advanced Mobile Phone Service (D-AMPS) also uses FDMA but adds time division multiple access (TDMA) to get three channels for each FDMA channel, tripling the number of calls that can be handled on a channel.
Continue Reading About FDMA (frequency division multiple access)