News
Stay informed about the latest enterprise technology news and product updates.
Citrix: 'We have not committed' to AppConfig
LAS VEGAS — Citrix is considering membership in the AppConfig Community but has not yet decided to join.
That's the word from Manoj Raisinghani, vice president of product marketing for Citrix's mobility platforms. He discussed the company's thought process around joining AppConfig during an interview here at Synergy 2016.

Download this free guide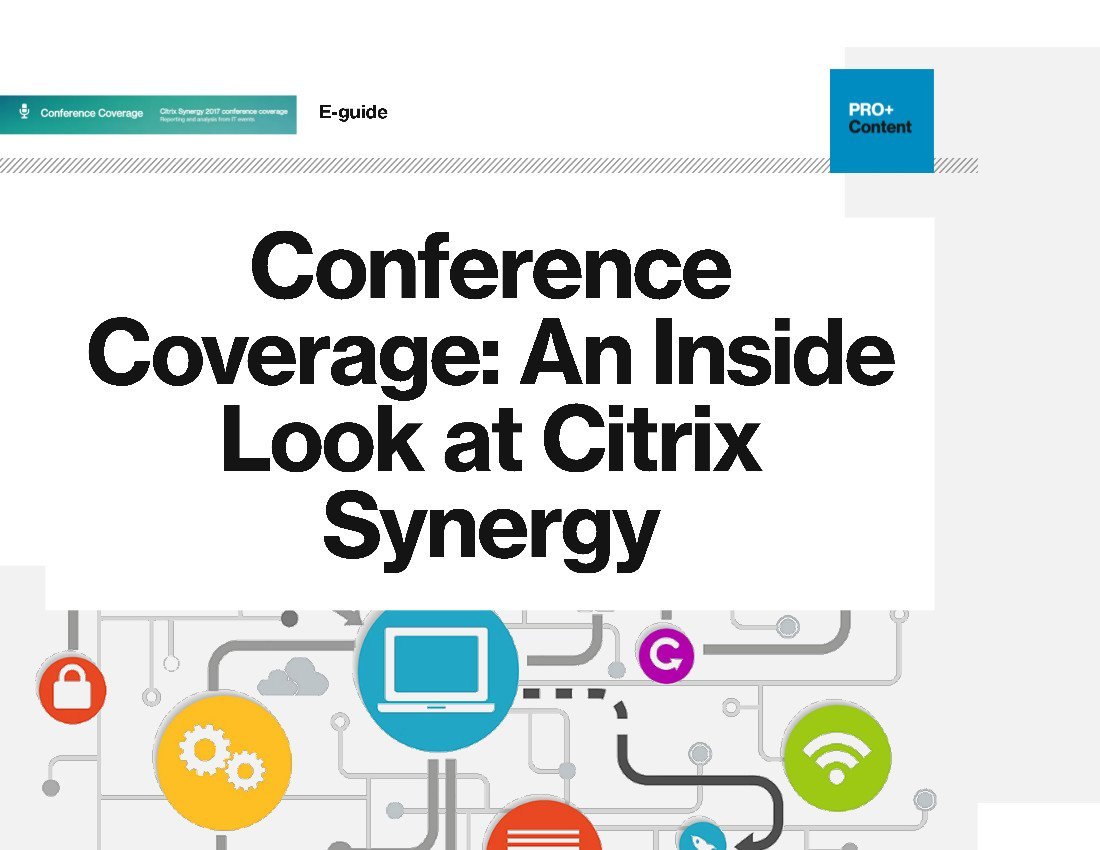 Conference Coverage: An Inside Look at Citrix Synergy
Now that Citrix systems has its feet under it again, Citrix Synergy 2017 was the perfect time for the company to show off what it's going to do next. The conference took place May 23rd-25th in Orlando, Fla. Tech Target covered all the news from the show with expert analysis, as well as details on the winner of the Best of Citrix Synergy 2017 Awards
By submitting your personal information, you agree that TechTarget and its partners may contact you regarding relevant content, products and special offers.
You also agree that your personal information may be transferred and processed in the United States, and that you have read and agree to the Terms of Use and the Privacy Policy.
"We are evaluating it," he said. "We have not committed."
AppConfig is a consortium of vendors — VMware AirWatch, IBM, MobileIron and JAMF Software — that promotes the use of the mobile application management (MAM) features built in to smartphone and tablet operating systems. The organization initially focused on MAM for Apple devices, and Android joined last week.
One issue weighing on Citrix is a new partnership that will integrate its XenMobile and NetScaler products with Microsoft's Enterprise Mobility Suite. The company wants to ensure that its partnerships convey a consistent message, Raisinghani said.
Also, Citrix is pushing its MAM-first approach, which lets XenMobile users manage mobile apps without enrolling employees' smartphones and tablets in mobile device management (MDM). That capability conflicts with AppConfig's message.
"AppConfig mandates that you have to have device control, and I think that's an issue for companies," Raisinghani said.